New Chevy Car, Truck & SUV Research
When Chevy first set out, their motto was to deliver a vehicle "for every purse and purpose" – which remains true today. While many automakers are slimming their offerings, Chevy still offers a wide range of cars, trucks and SUVs in several sizes, helping the brand to meet the ever-growing needs of buyers. Whether you're looking for a sporty coupe, rugged truck or family-friendly SUV, Chevy has you covered.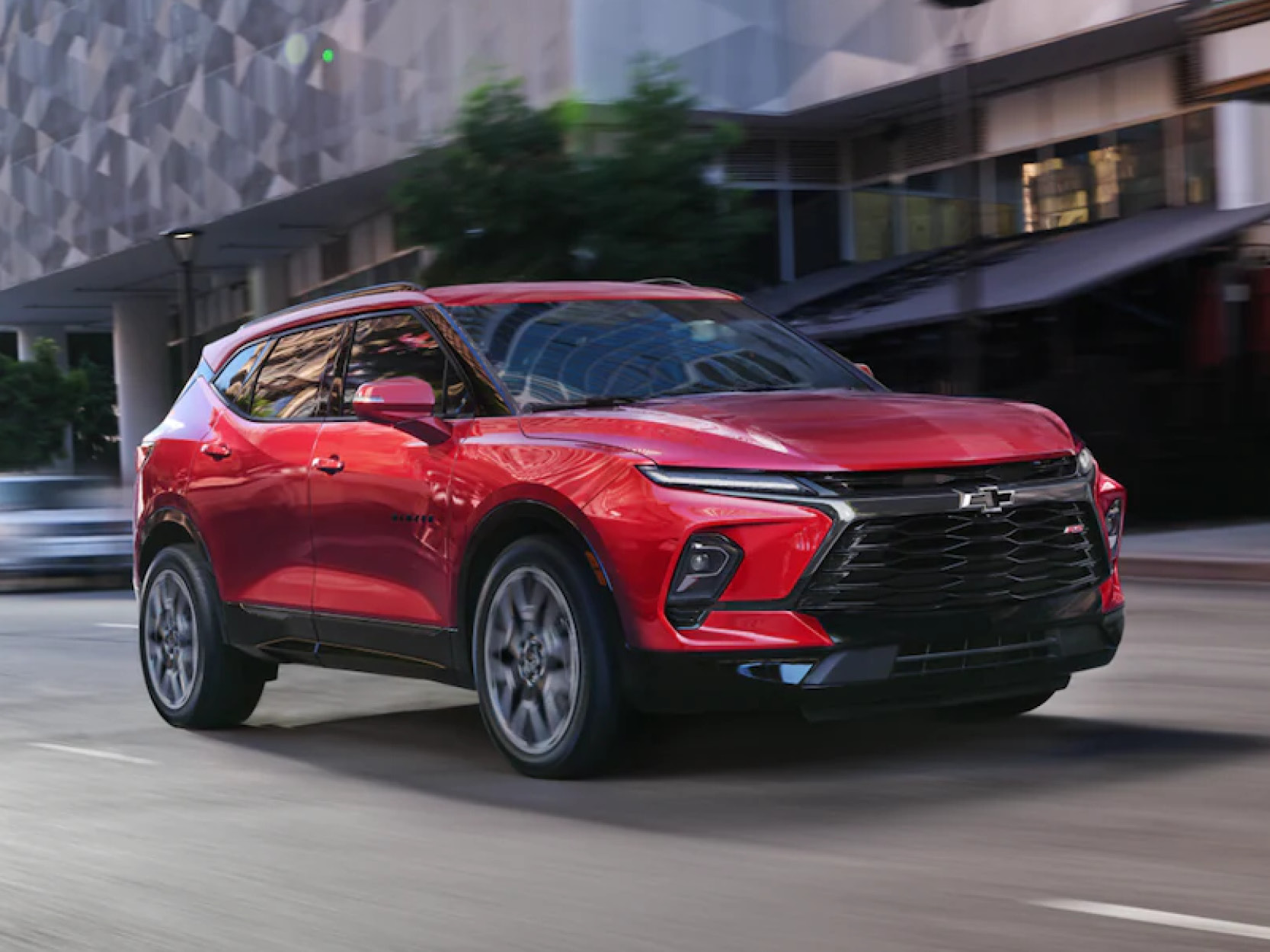 Chevy Blazer
Initially launched in 1969 and revived again in 2019, the Blazer is a mid-size SUV that beautifully balances style, performance and technology in a sleek and sporty package. Under the hood, it offers plenty of ride-enhancing features with sharp handling that closely mirrors the sporty exterior. And on the inside, there is no shortage of comfort and convenience amenities that you're sure to appreciate.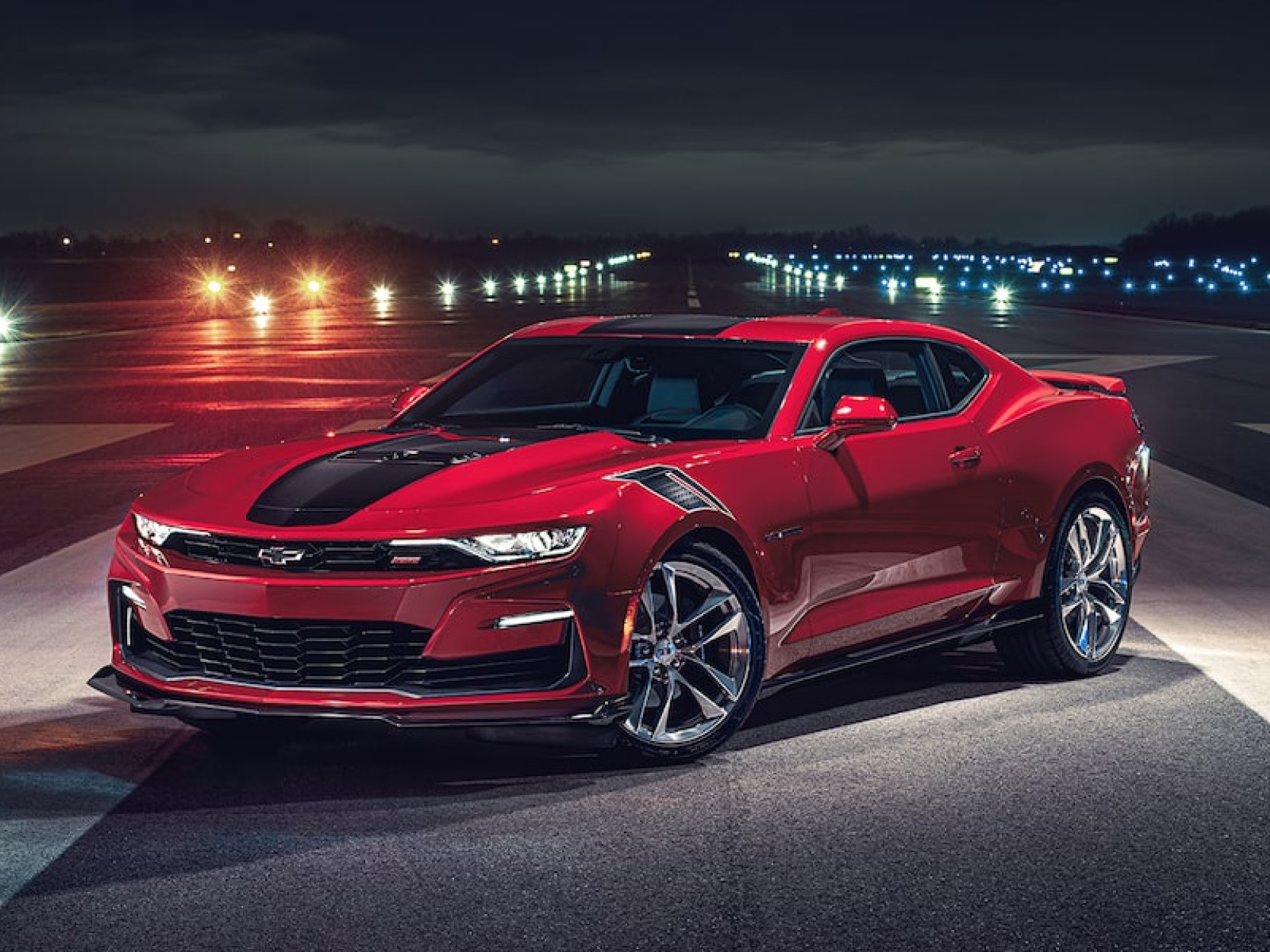 Chevy Camaro
Of all the models in the Chevy lineup, none have a history as rich as the Camaro. The storied muscle car has roots that extend decades, and yet it offers timeless styling and performance that put it ahead of its time. With a variety of trims and engine options, there are plenty of ways to configure the Camaro to ensure that it not only meets, but well exceeds all of your style and performance preferences.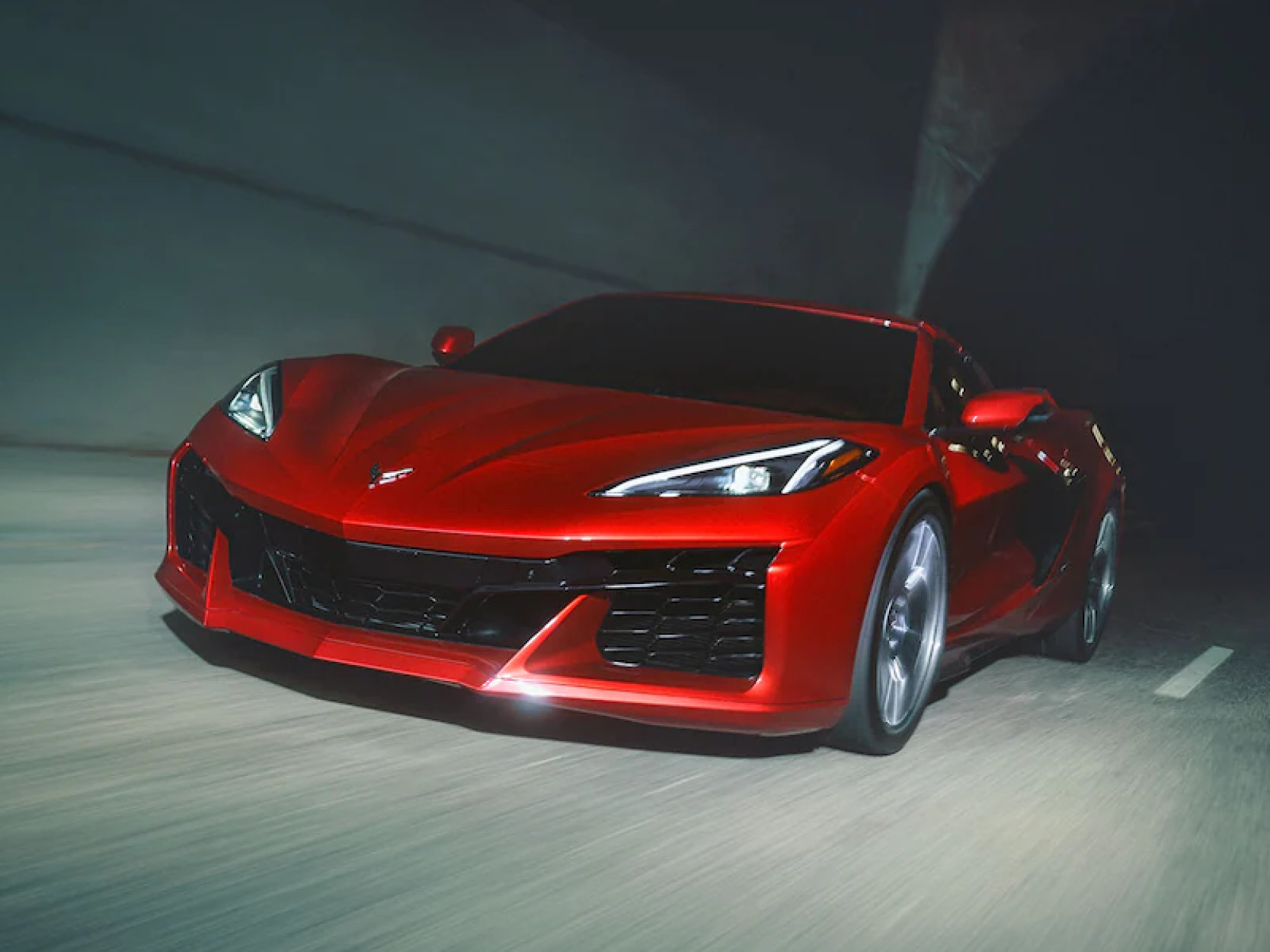 Chevy Corvette
Similar to the Camaro, the Corvette is one of the longest-standing models to wear the Chevy bowtie. But if you are looking to crank up the dial on sporty design and require even more oomph with every press of the pedal, you'll find that the Corvette checks that box and more. That's especially true if you opt for the latest high-performance Z06 variety of the Corvette, which comes with a high-output V8 in its nose.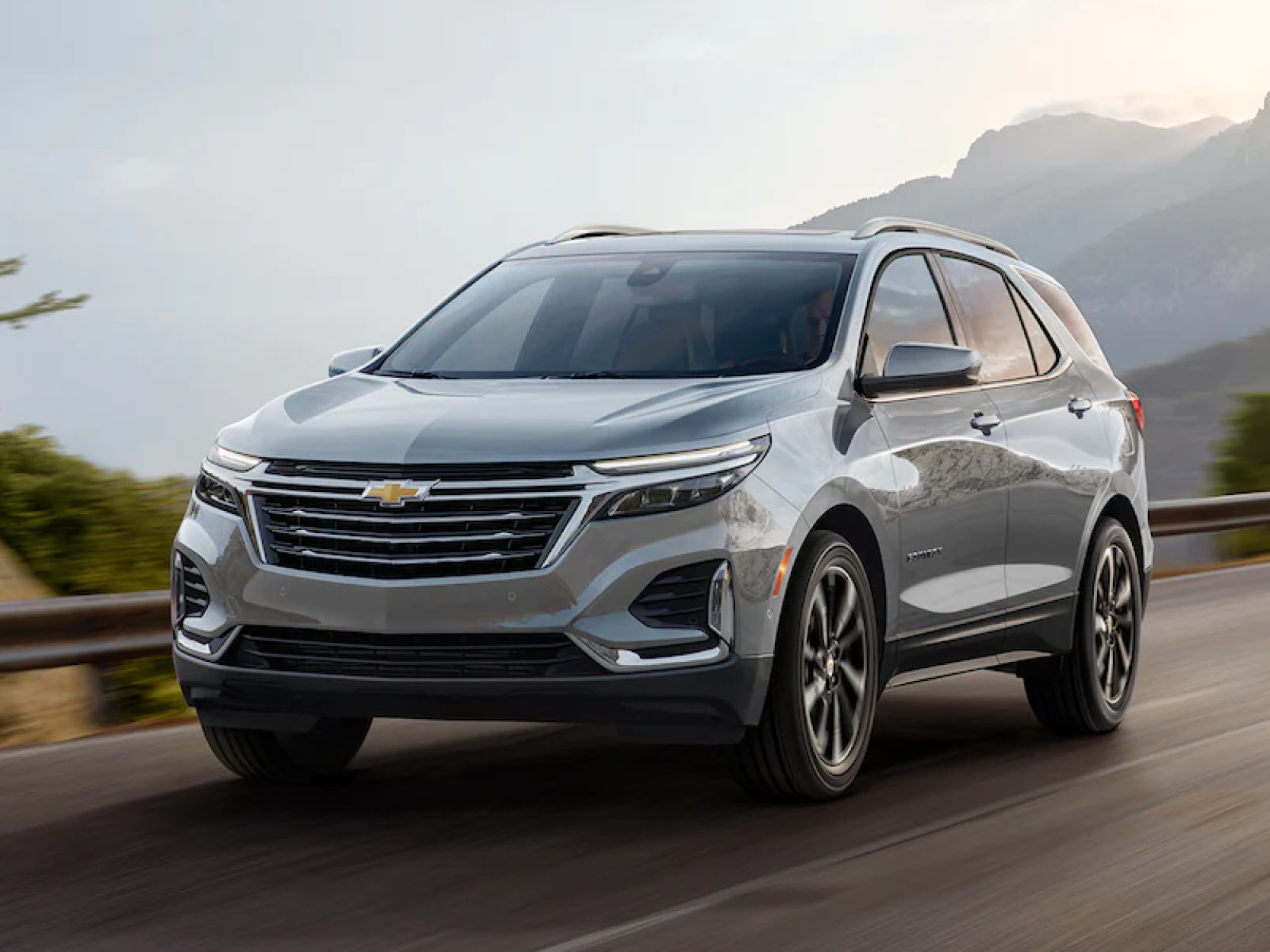 Chevy Equinox
While classified as an SUV, the Equinox is the smallest in the Chevy utility vehicle lineup. Its smaller size comes with plenty of unique advantages including higher fuel economy ratings and a spacious cabin that offers up space for as many as five passengers and plenty of cargo. It also offers impressive performance that makes it fun to drive. You'll have your choice of several unique trim and an optional AWD system.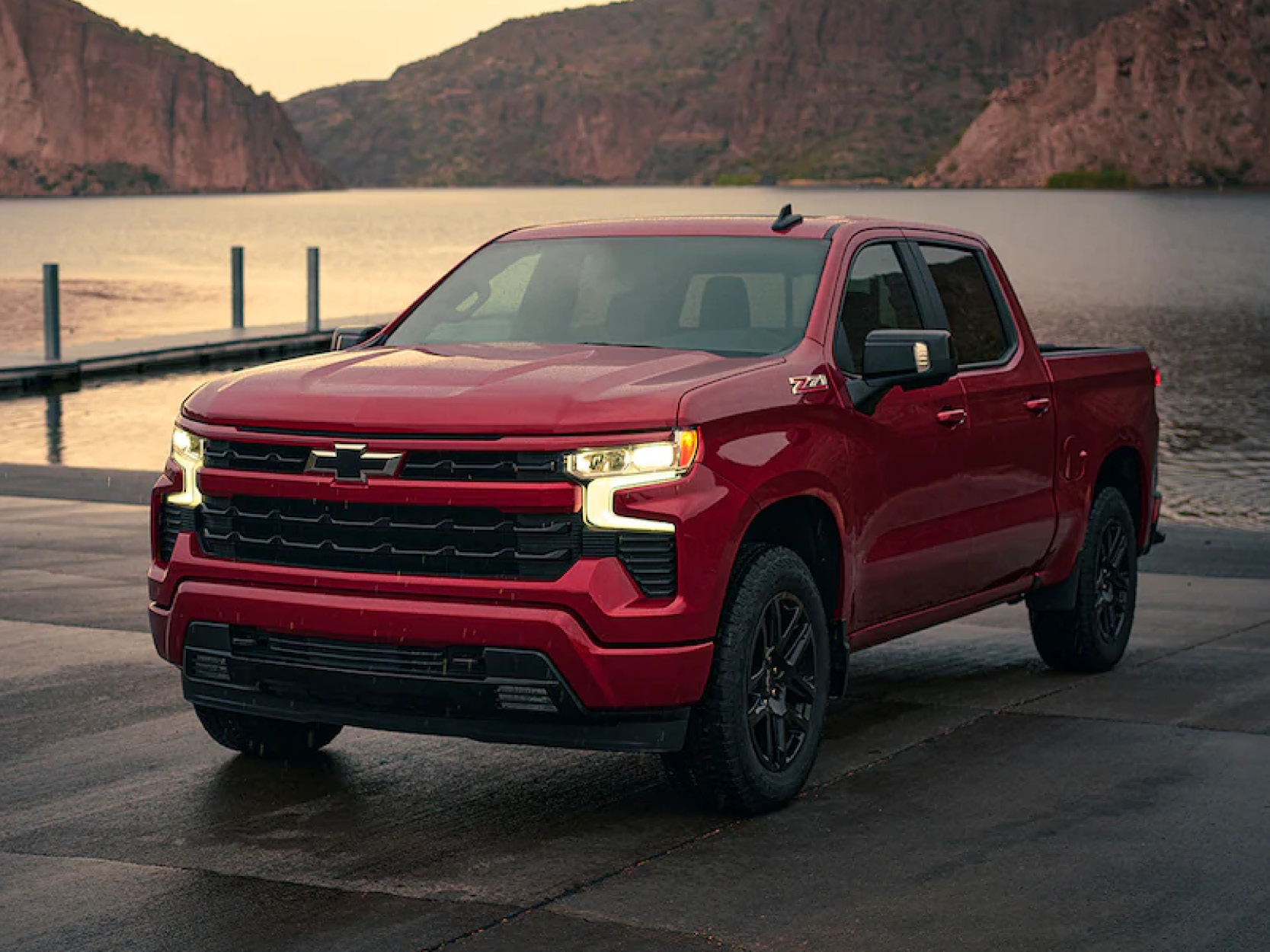 Chevy Silverado 1500
Utility at its finest. The Silverado 1500 continues to rise to the top of its class – and for good reason. The half-ton pickup offers a vast selection of cab and bed configurations to meet your seating and hauling needs, and it provides more than a few powertrain options to cover an even wider range of towing and hauling needs. On top of that, the Silverado 1500 features aggressive styling to match its big power.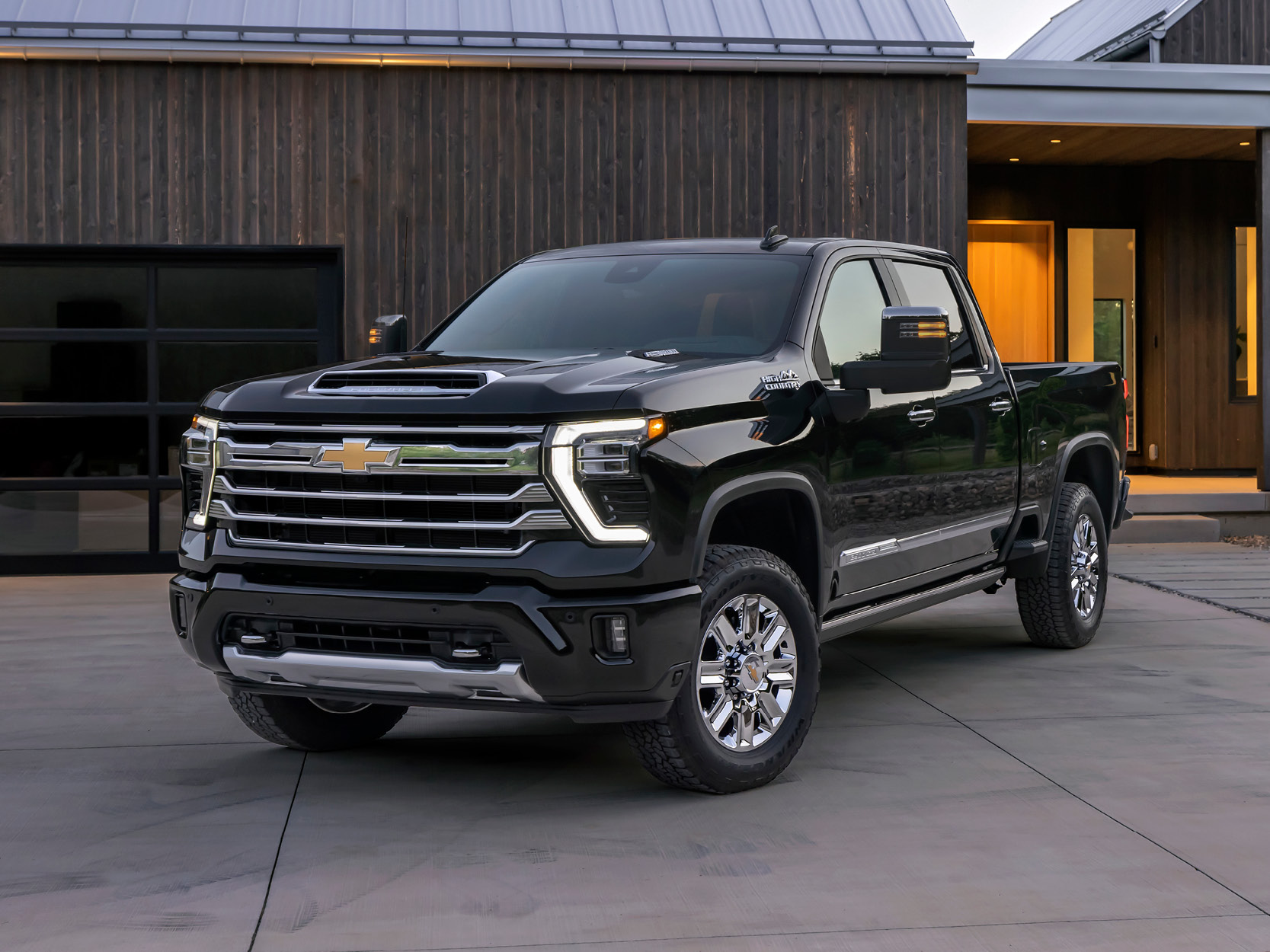 Chevy Silverado 2500HD
Looking for a little more in the towing and hauling department? The Silverado 2500HD takes everything you love about the Silverado 1500 and ups the ante with additional engines to increase total output. When equipped with the available turbo-diesel V8 engine, the Silverado 2500HD shells out enough torque and horsepower to give the pickup a towing capacity that exceeds 18,000 pounds.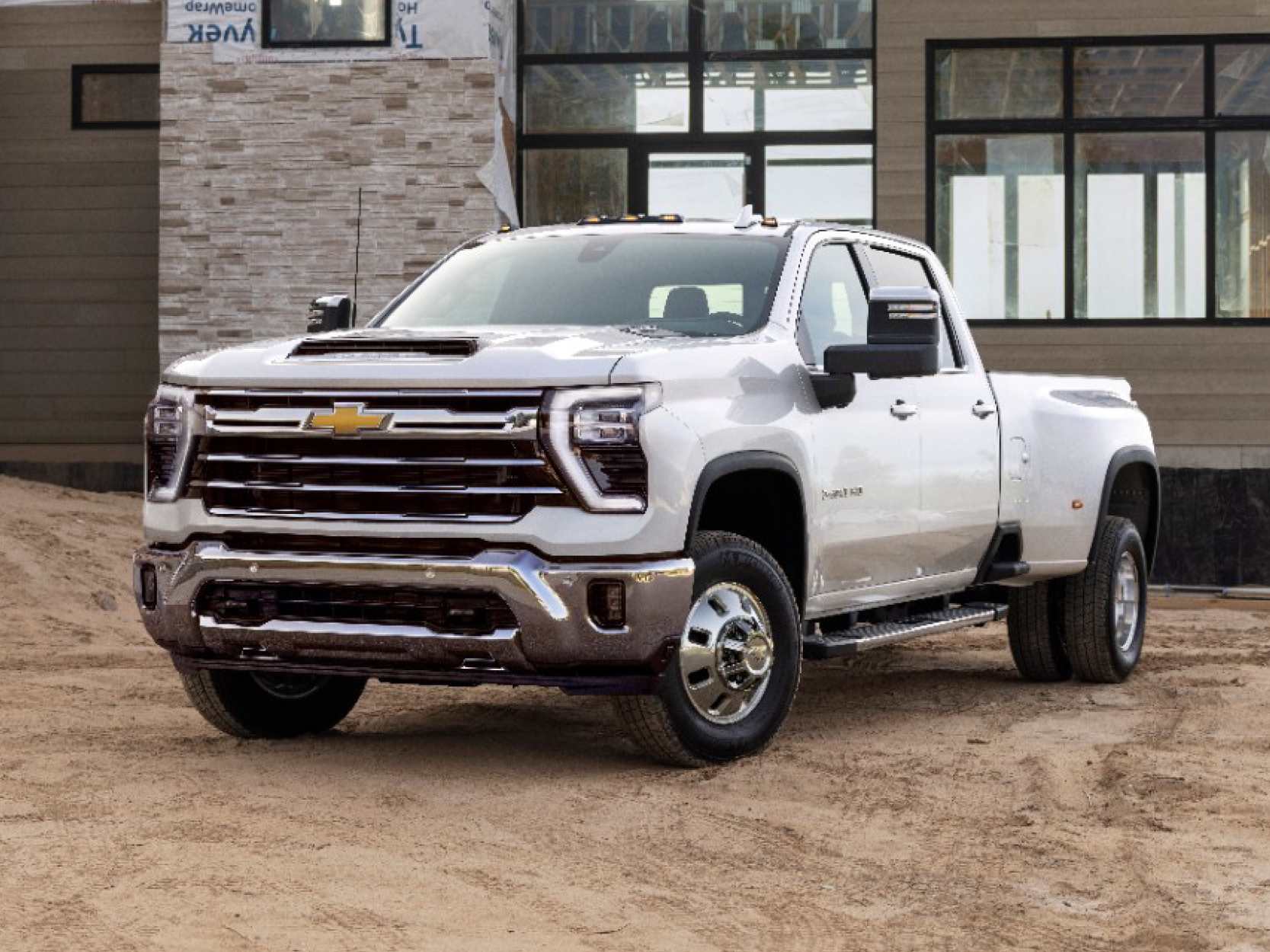 Chevy Silverado 3500HD
Power peaks in the Silverado 3500HD, the heaviest-duty version of the Silverado currently available. Similar to its 1500 and 2500HD counterparts, the Silverado 3500HD can be outfitted with a turbo-diesel V8 that nearly doubles the towing capacity. With the ability to haul as much as 36,000 pounds the Silverado 3500HD is effortlessly able to take on whatever lies ahead and whatever is hooked up behind.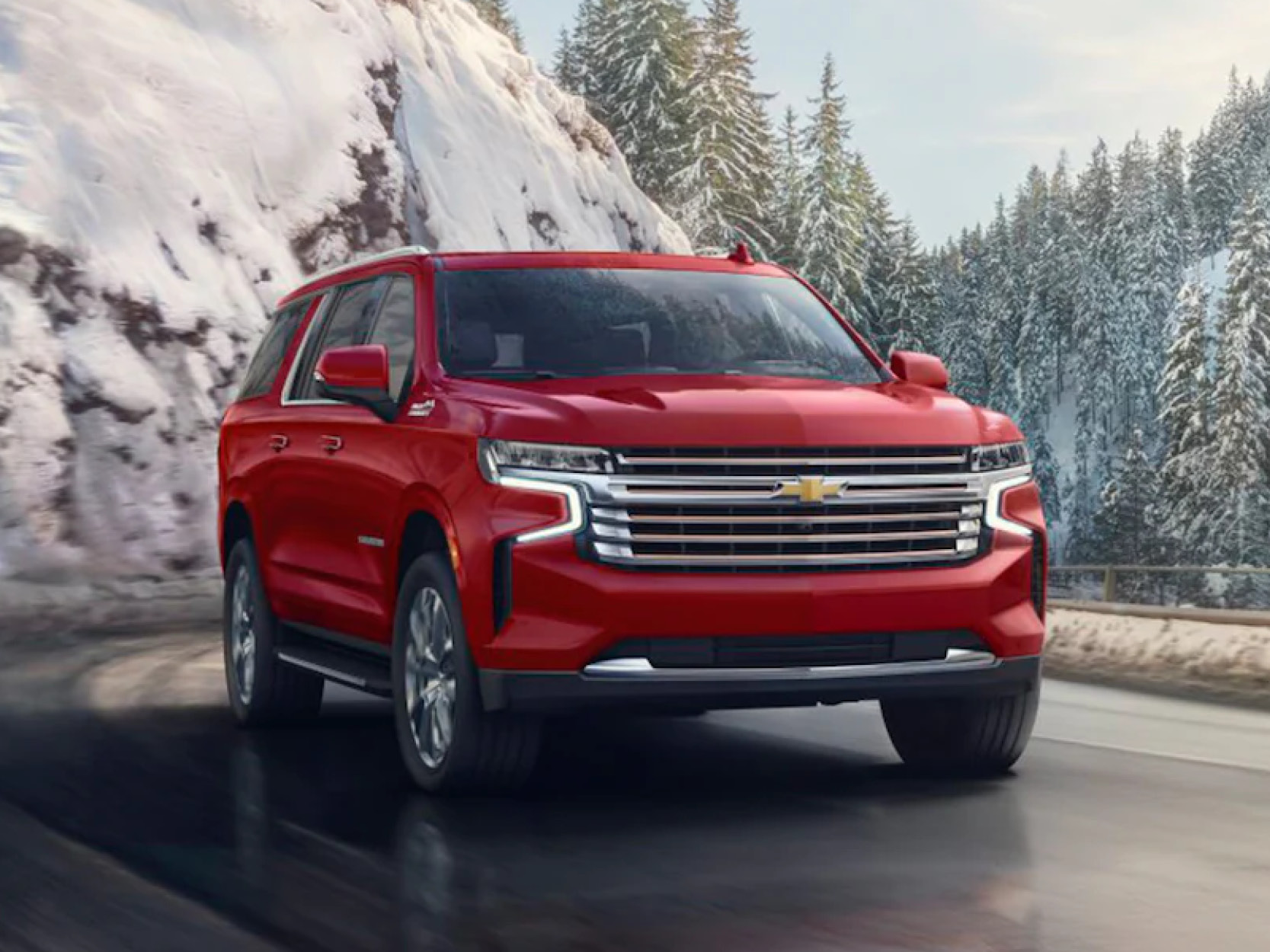 Chevy Suburban
Welcome to the big leagues. Named one of the best large SUVs for families, the Chevy Suburban offers plenty of space for both passengers and cargo. The cabin stretches out to offer seating for as many as 9 passengers or up to 144.7 cubic feet of cargo space. And the premium interior is filled with amenities for everyone, including top-of-the-line technology to help keep you safe and entertained on every long trip.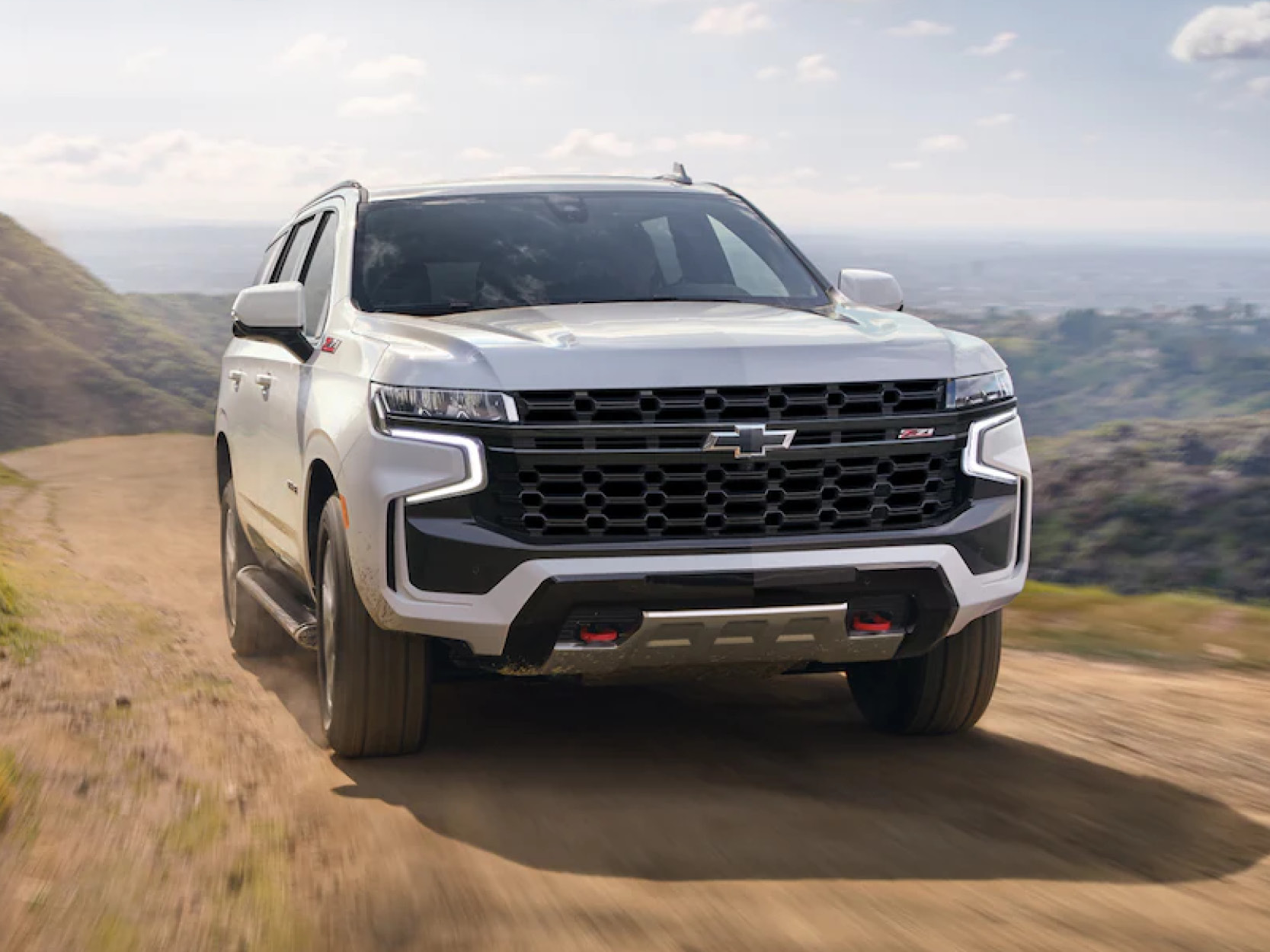 Chevy Tahoe
Who said a family SUV had to be boring? The Chevy Tahoe is a capable yet modern SUV that lays itself out with a roomy interior that accommodates both passengers and cargo. What really sets it apart is its ability to haul. It's one of the few in its class to offer up a diesel engine under the hood, which not only helps it to pull some serious weight off the hitch, but to boost fuel efficiency to stretch a gallon further.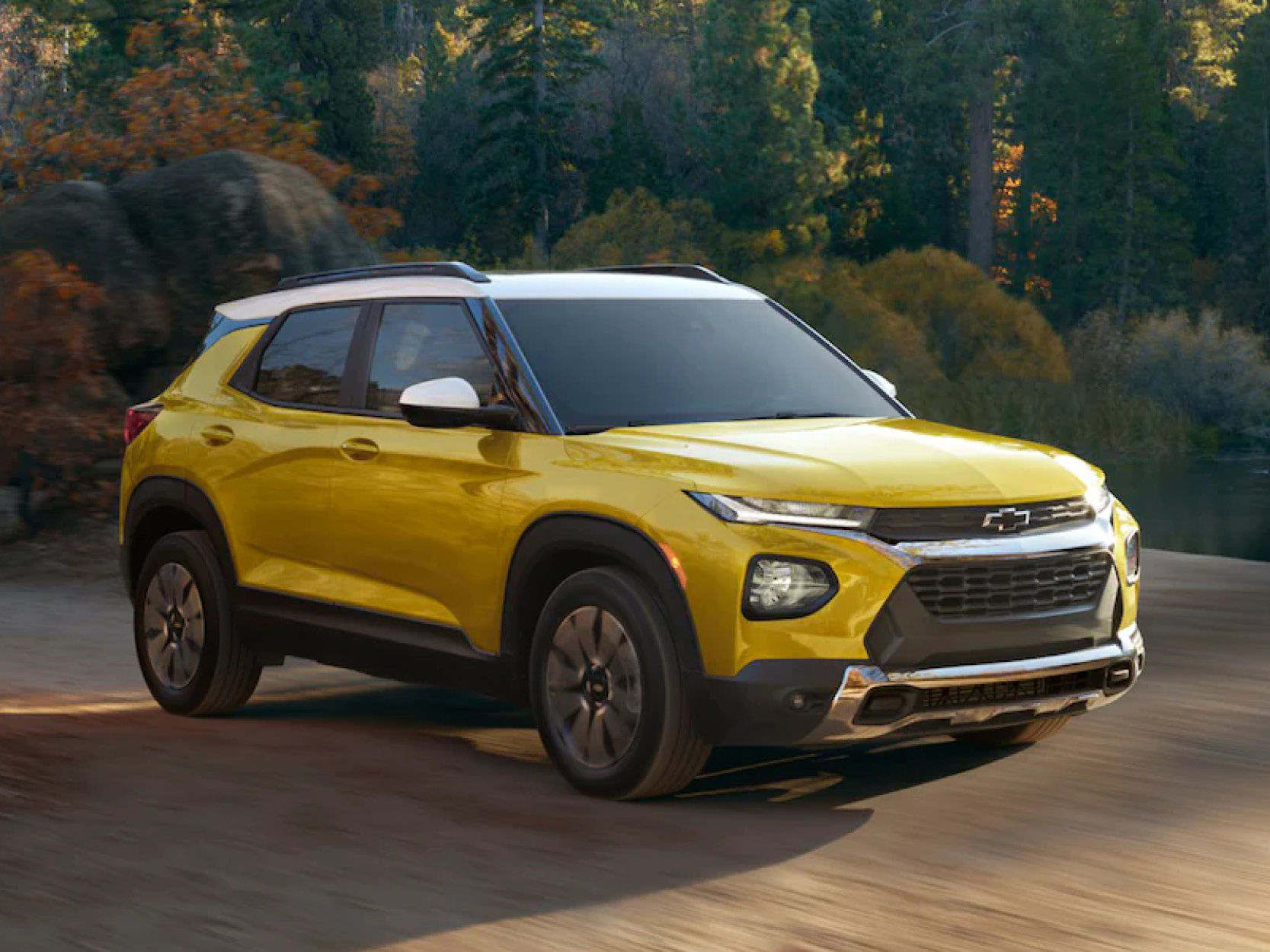 Chevy Trailblazer
The Chevy Trailblazer is proof that big things come in small packages. This nimble SUV gives you space for five, but what really sets it apart is its sporty design and matching performance. The turbocharged engine ramps up power while keeping efficiency in check, allowing you to take advantage of the smooth, exhilarating ride without worrying about prices at the pump. There's a lot to love about this small SUV.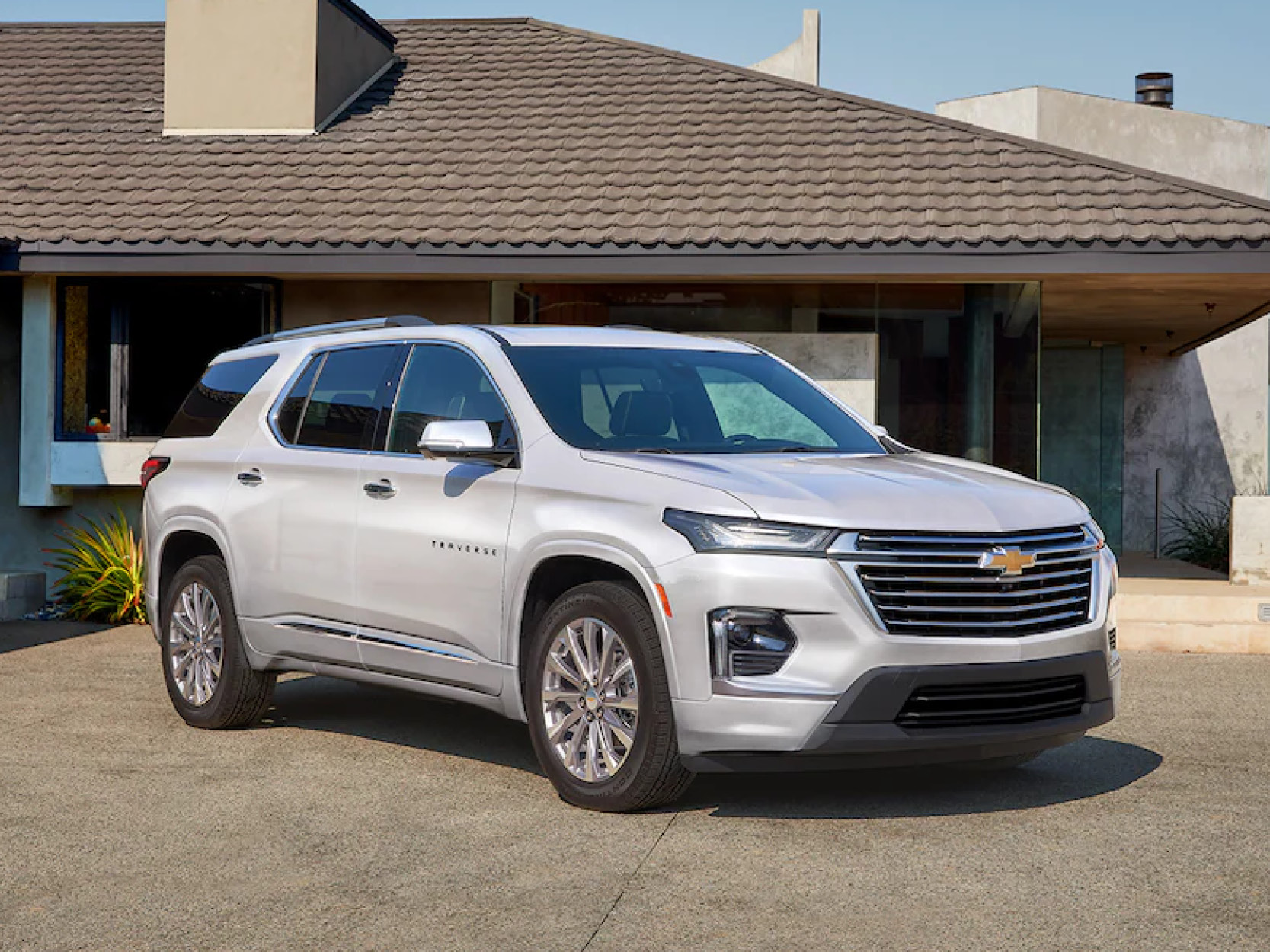 Chevy Traverse
It may be classified as a mid-size SUV, but the Traverse offers full-size capabilities, including a surprising amount of space inside the refined cabin. That includes nearly 100 cubic feet of best-in-class cargo volume and seating for as many as eight passengers. And when that's not enough, the Traverse can be outfitted with a power-hungry engine that allows you to tow a few thousand pounds behind the SUV.
View our Complete New Chevy Inventory in Gainesville
Are you looking for a great new Chevy car, truck or SUV? Look no further than our complete new Chevy inventory in Gainesville. Whether you're looking for a reliable commuter, an off-road adventure vehicle, or a family-friendly SUV, we have something for everyone. Plus, our knowledgeable sales staff will be more than happy to answer any questions you have and help you find the perfect vehicle for your needs. Visit us today and explore all of the great new Chevy vehicles we have to offer. We look forward to helping you find your perfect new Chevy car, truck or SUV!