New Ford Car, Truck & SUV Research
For over 120 years, Ford has put the world on wheels, and today, they continue to deliver one of the most expansive lines of cars, trucks and SUVs that offer that "Built Ford Tough" dependability that new car buyers are after. Whether you're looking for a performance-driven car, family-friendly SUV or powerful and versatile pickup truck, the Ford stable has a vehicle built for just about everyone.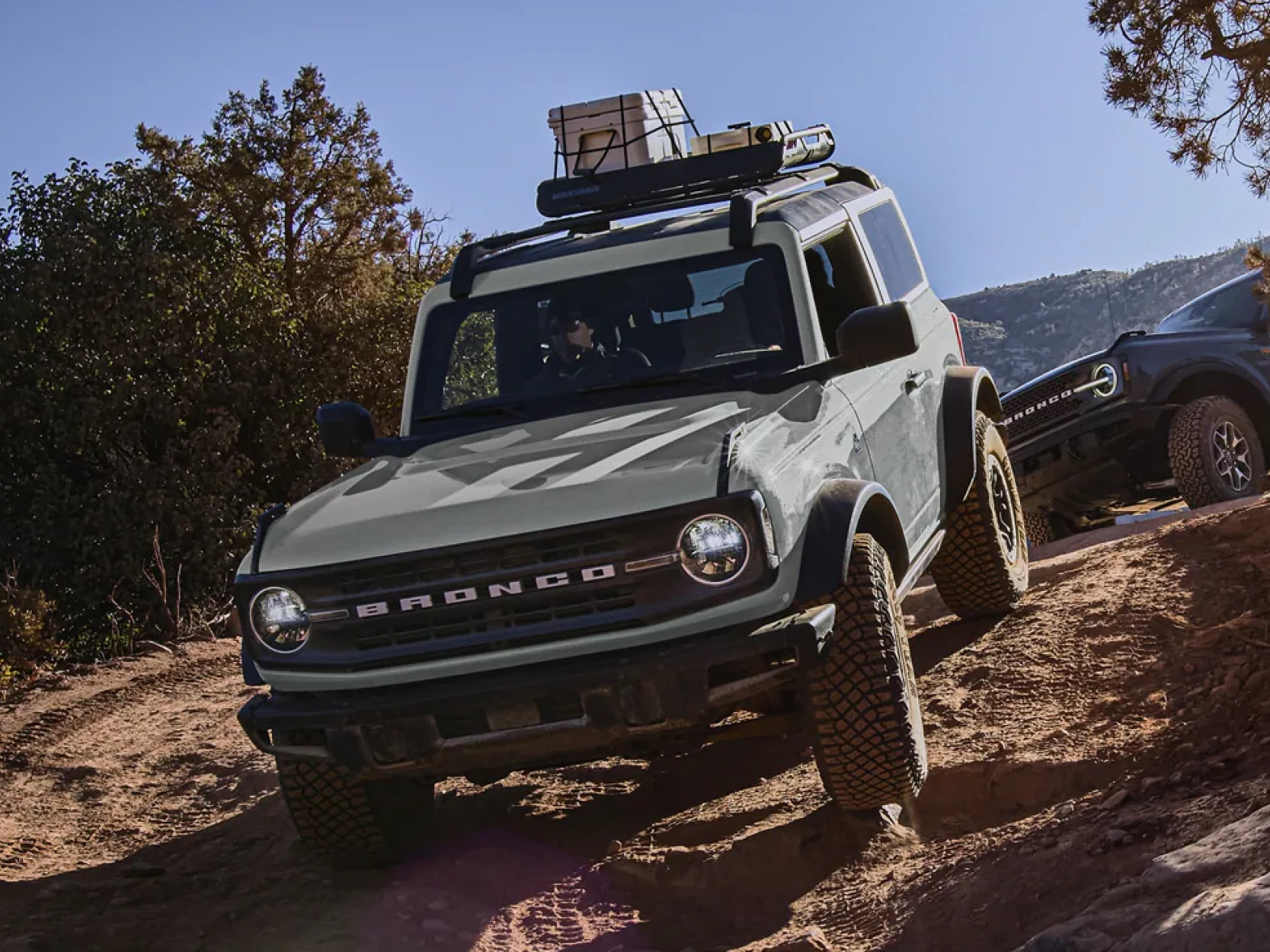 Ford Bronco
Ford has revived the Bronco, and while the latest version of the SUV draws back to its roots, it puts a more modern spin on the design. And true to its name, the new Ford Bronco is built for the wild. With a versatile all-wheel drives system and a slew of high-end, off-road-friendly features, the Bronco manages to succeed both on and off the road. There's no doubt that the Bronco is not just a one-trick pony!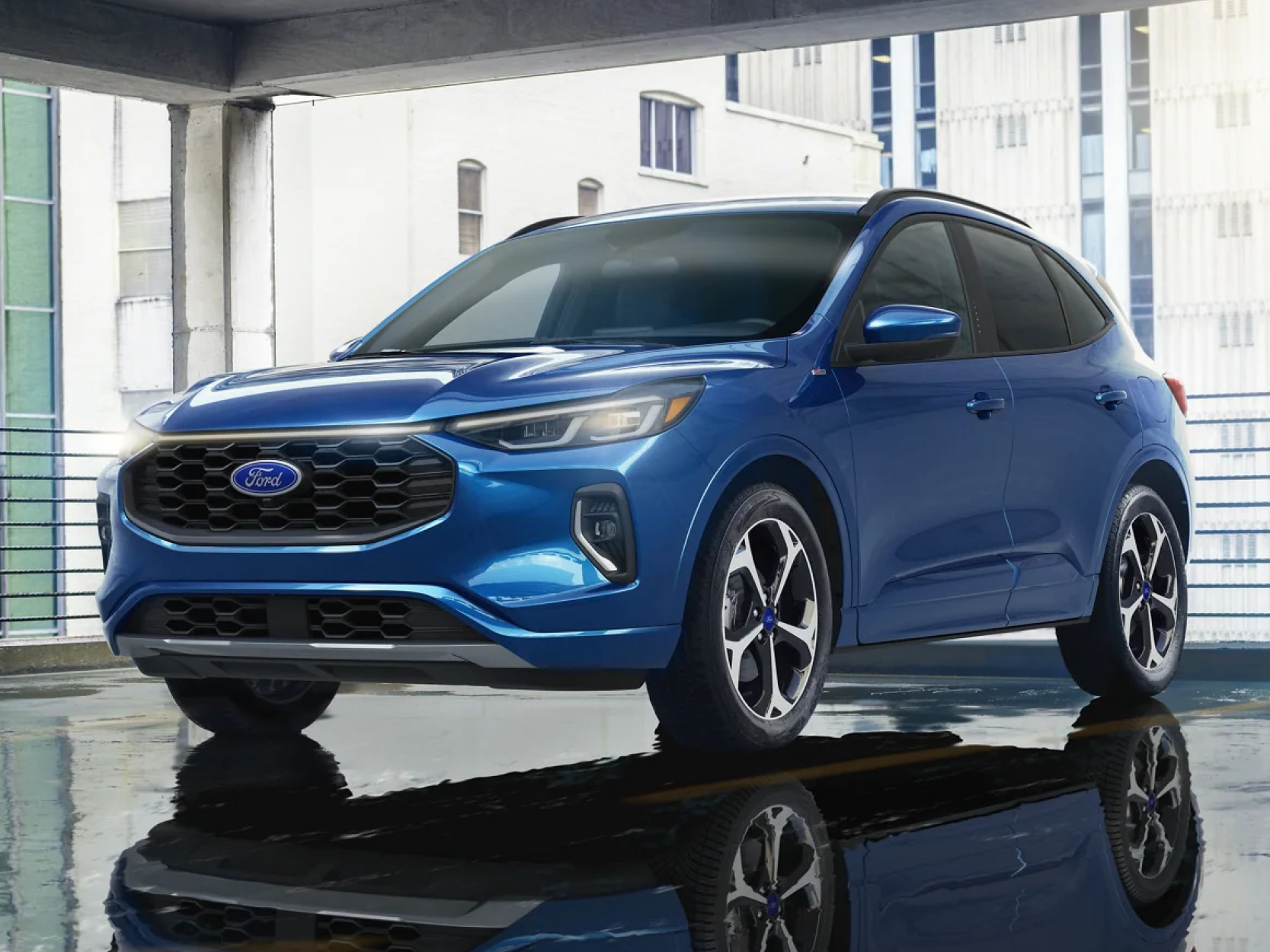 Ford Escape
The Escape is the smallest of the Ford SUVs, but that doesn't stop it from delivering in a big way. The sporty exterior matches its nimble, finely-tuned performance that delivers an exciting drive and fuel efficiency that families will be sure to love. And on the inside, there are seats for five as well as plenty of cargo room with seats that can be configured multiple ways to help make the most out of the cabin.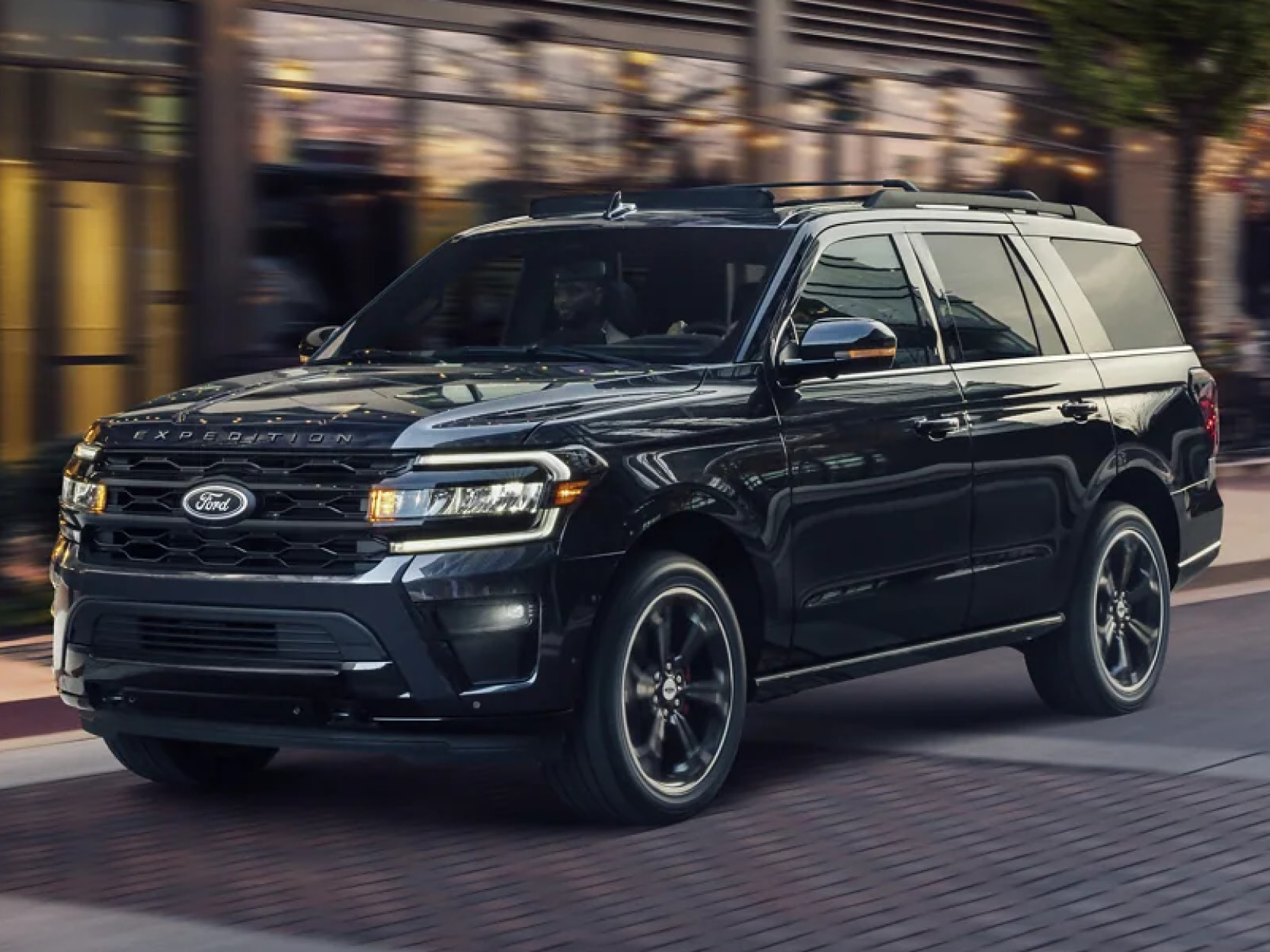 Ford Expedition
The longest of the Ford SUVs, the Expedition stretches out the cab to allow more room for passengers and cargo. Seating maxes out at eight passengers, and even at full capacity, there is an ample amount of leg and elbow room to give everyone to sit comfortably. And whatever doesn't fit in the spacious cabin can be hauled off the hitch, as the SUV features several engine options that add optional towing power.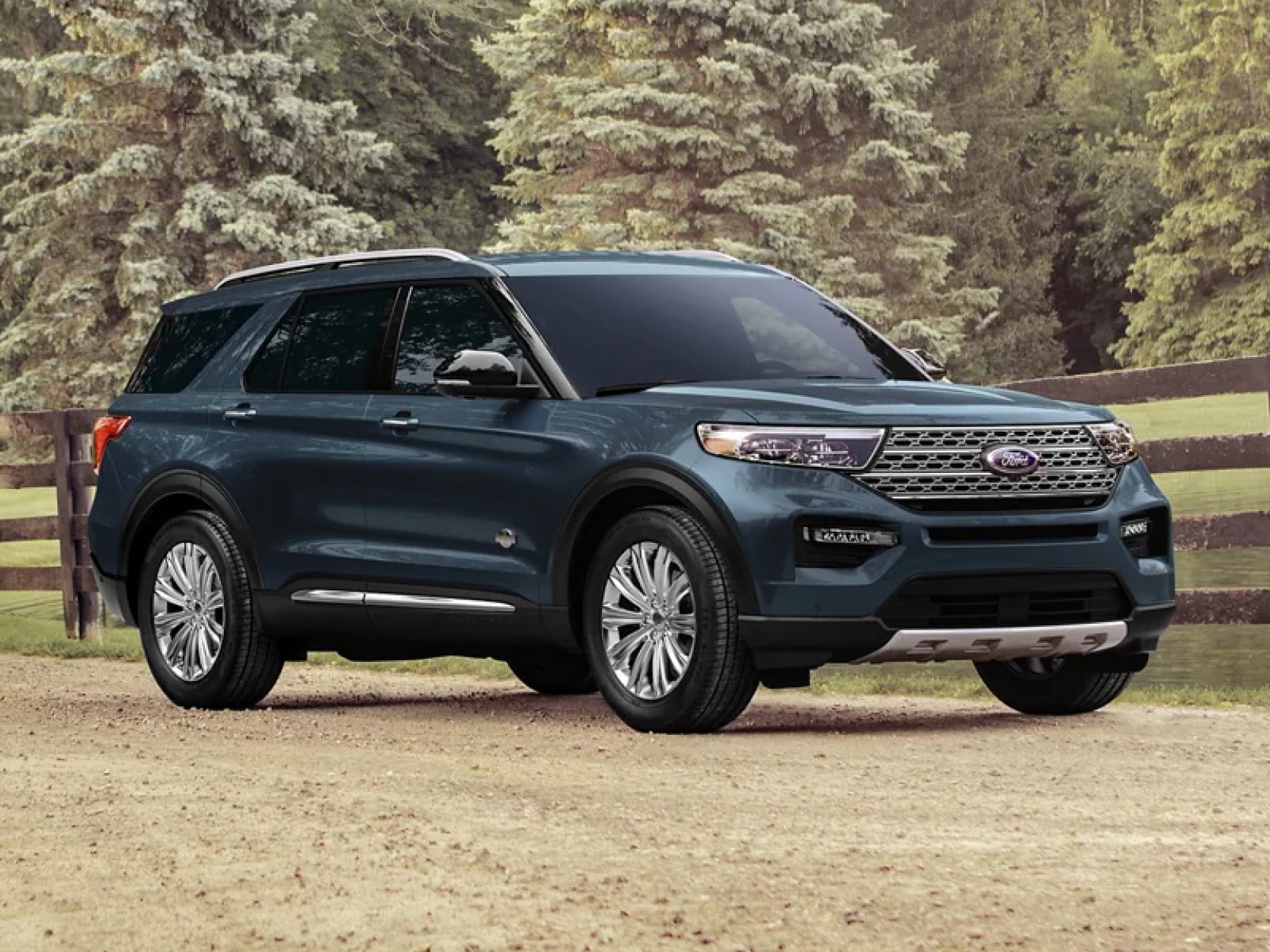 Ford Explorer
As its name states, the Explorer is built to experience whatever lies ahead. From the woods to the city, it goes wherever you do and includes a laundry list of capabilities that set it apart from the rest. That includes three rows of seats to accommodate as many as seven passengers, a spacious tech-filled cabin and an optional towing package to add over 5,000 pounds of pulling power for a boat, trailer or camper.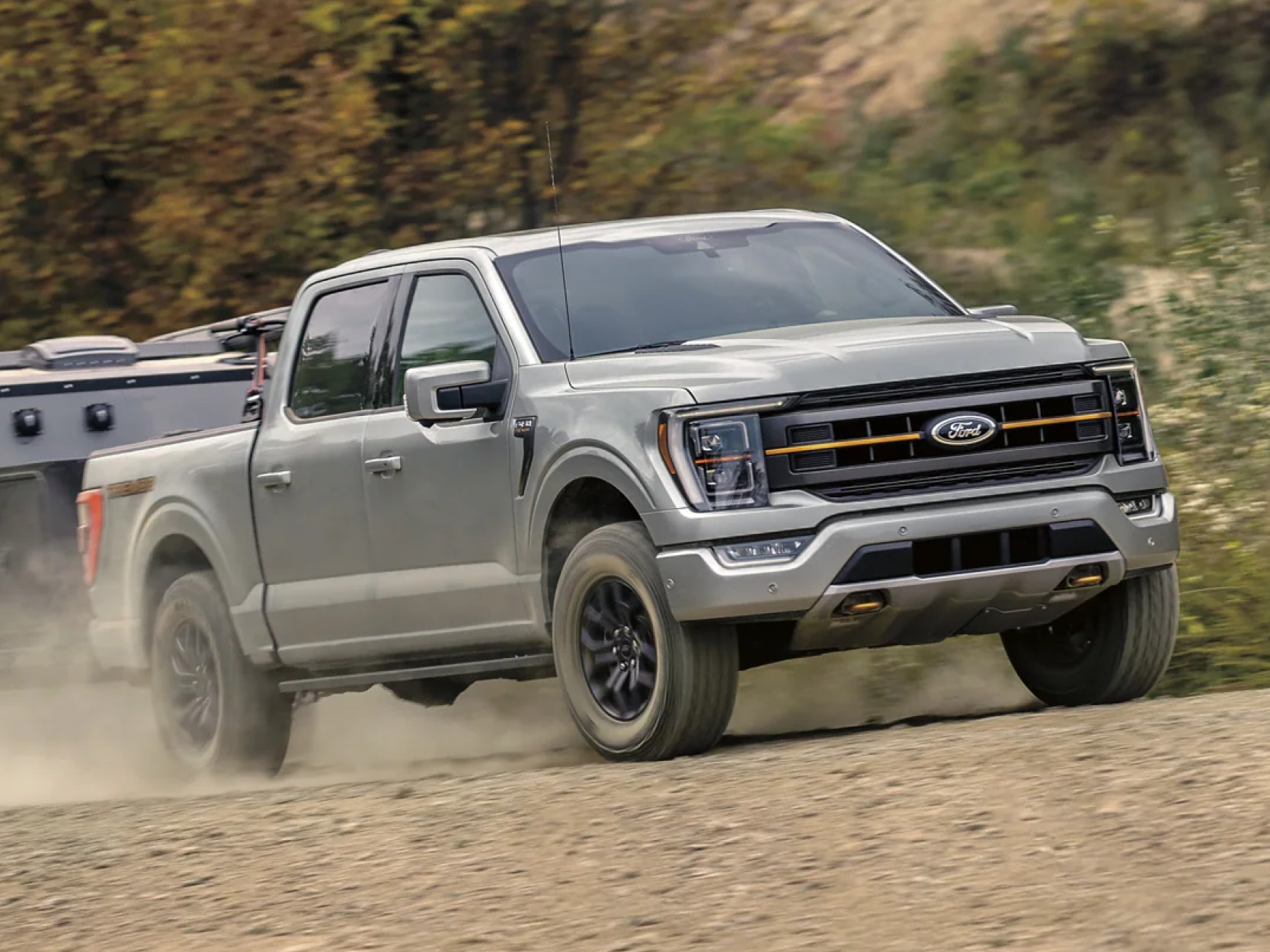 Ford F-150
Built Ford Tough. If you're looking for a dependable pickup that balances utility with style, look no further. The storied Ford F-150 is available across a wide variety of trims and can be equipped with multiple engines that allow it to be custom built to meet your needs. That includes your pick of safety and technology features to ensure that you are safe, comfortable and entertained with every ride.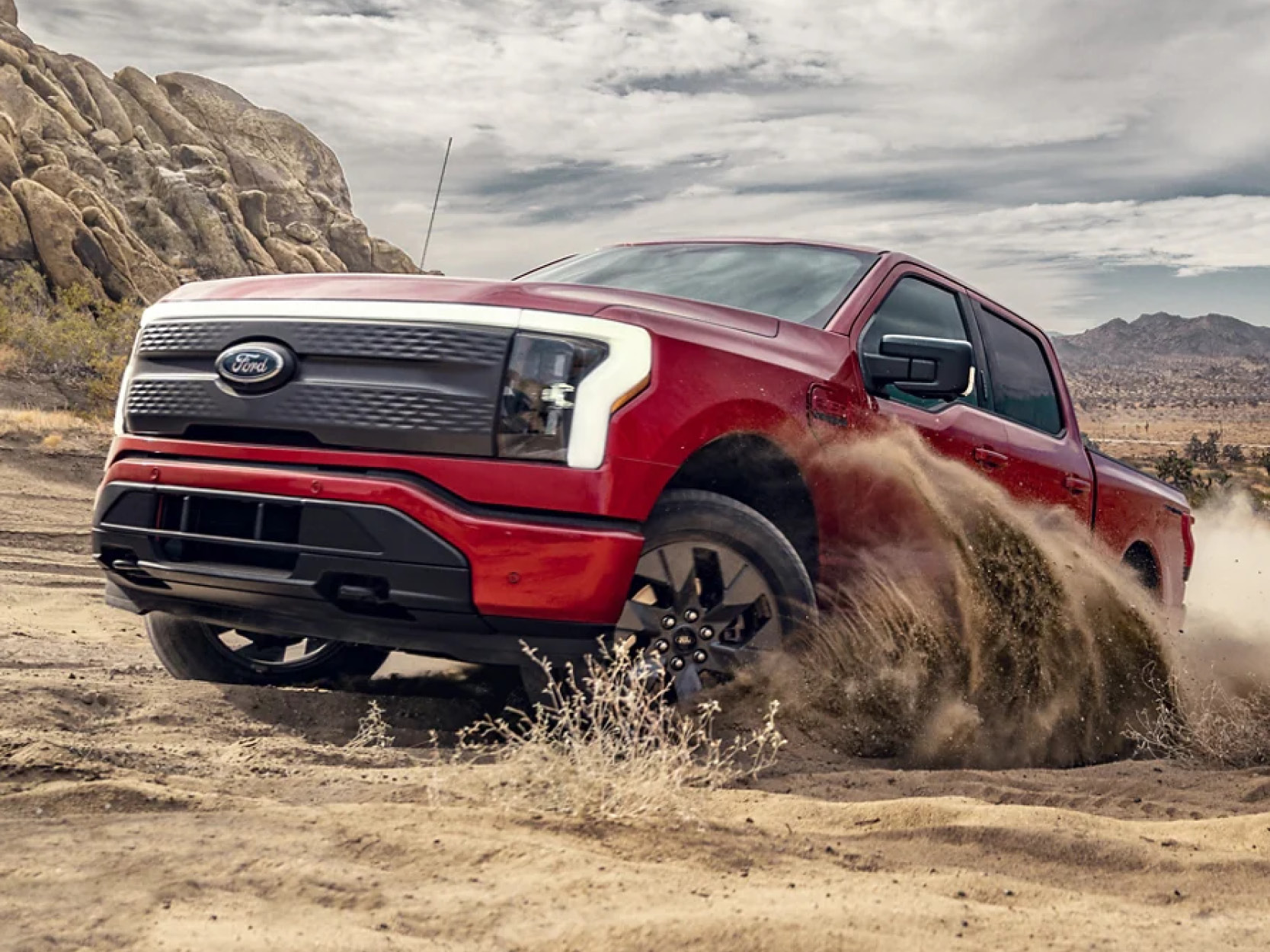 Ford F-150 Lightning
The famous F-150 – electrified. The F-150 Lightning is an all-electric variation of the half-ton pickup that sacrifices nothing more than the gas tank. With power ratings that well exceed most gas-powered trucks, as well as an impressive driving range, the Ford F-150 Lighting challenges everything you thought you knew about electric vehicles and is proof that the future of electric vehicles is brighter than ever.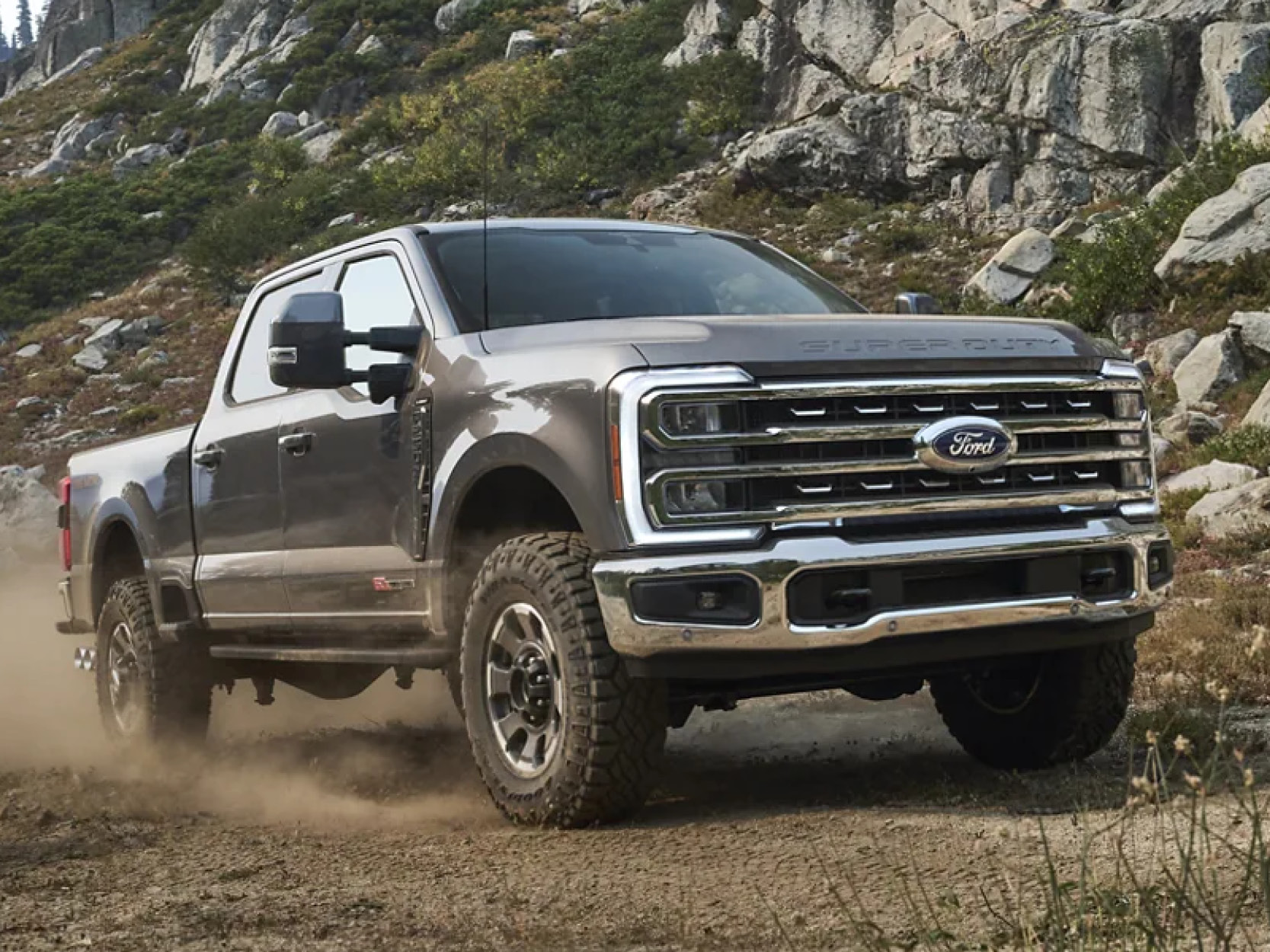 Ford F-250
Everything that you love about the Ford F-150 with even more power. That's what you can expect with the Ford F-250, a beastly, heavy duty pickup with a bite as big as its bark. The F-250 comes with several V8 engines that shell out enough torque and horsepower to push towing capacities upwards of 20,000 pounds. Whether you need it for work or for play, the F-250 can meet just about every individual need.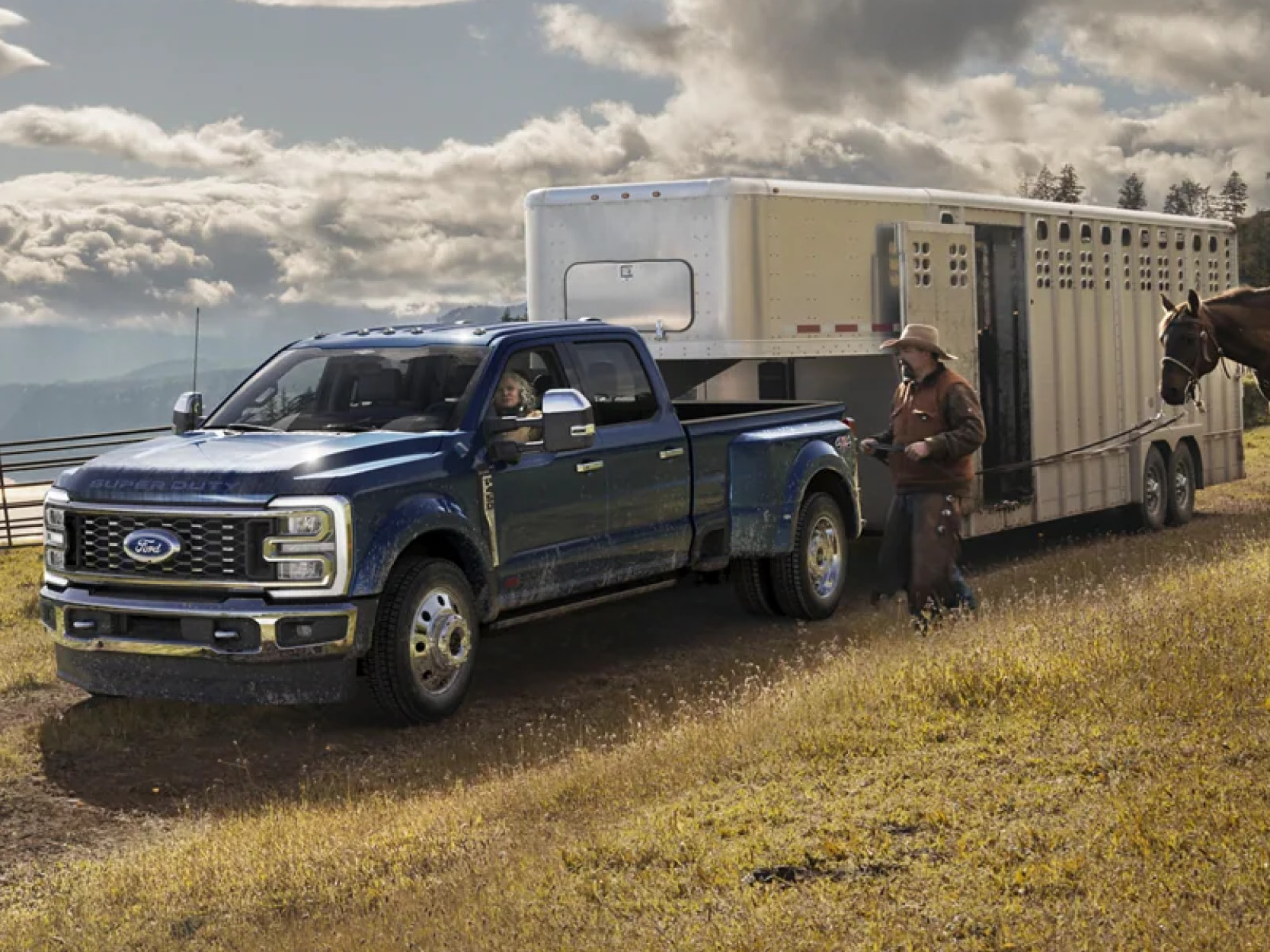 Ford F-350
The truck that works just as hard as you do. The F-350 is the pinnacle of pickup power, but there's more to it than strength alone. Similar to its understudies, the F-350 comes with its fair share of options, including a handful of trim levels, cab style and cargo bed lengths to help you customize it to tackle the job. And under the hood, you'll get immense power with the choice between gas and diesel engines.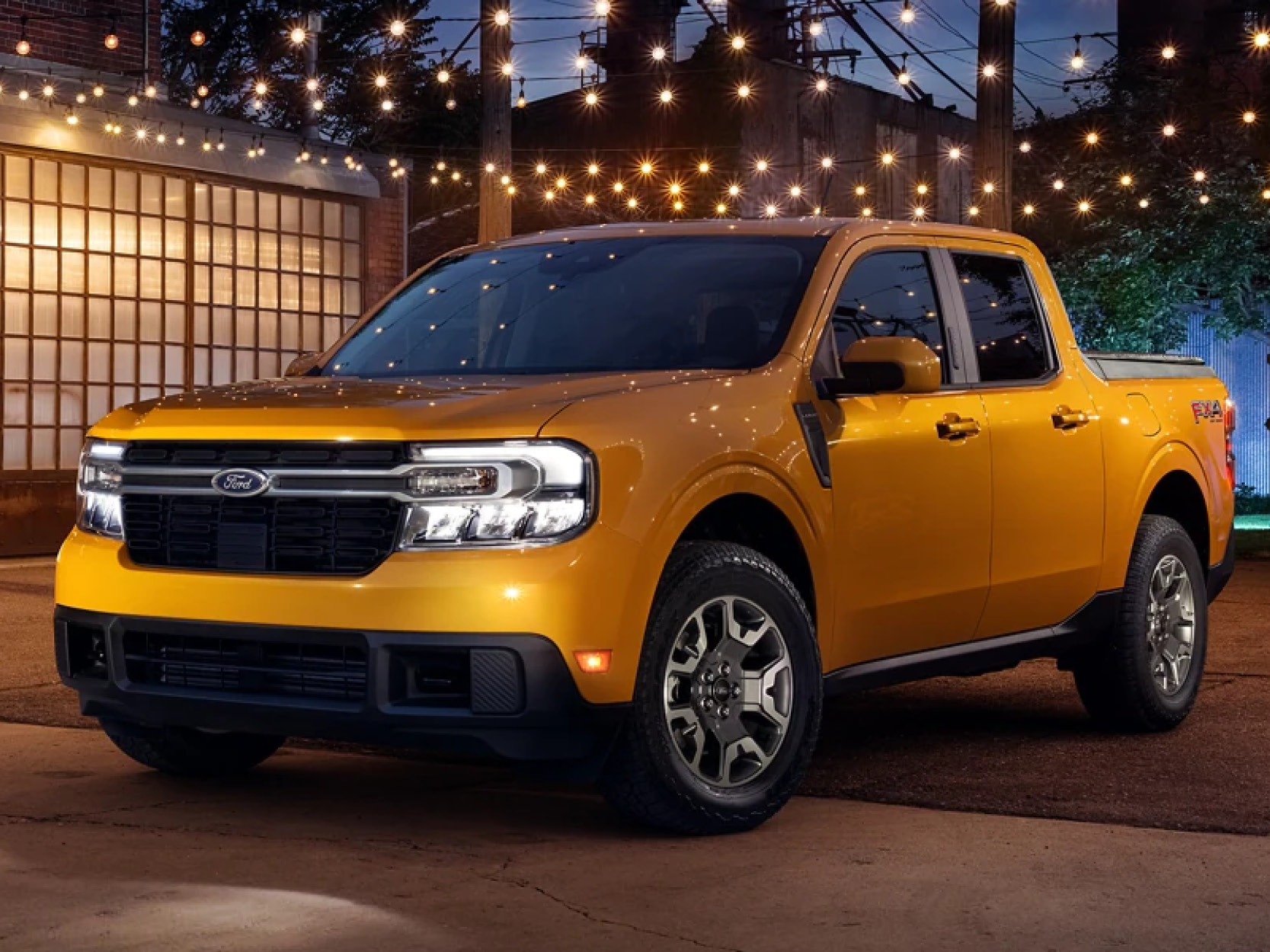 Ford Maverick
The latest addition to the Ford pickup line, you can think of the Maverick like the F-150 Lite. Its all that versatility and power distilled down into a smaller truck that is easier to maneuver. But despite the smaller size, the cabin still gives you seats for as many as 5, making it great for weekend warriors with a never-ending "honey do list," as well as families who need the versatility as well as the extra seats.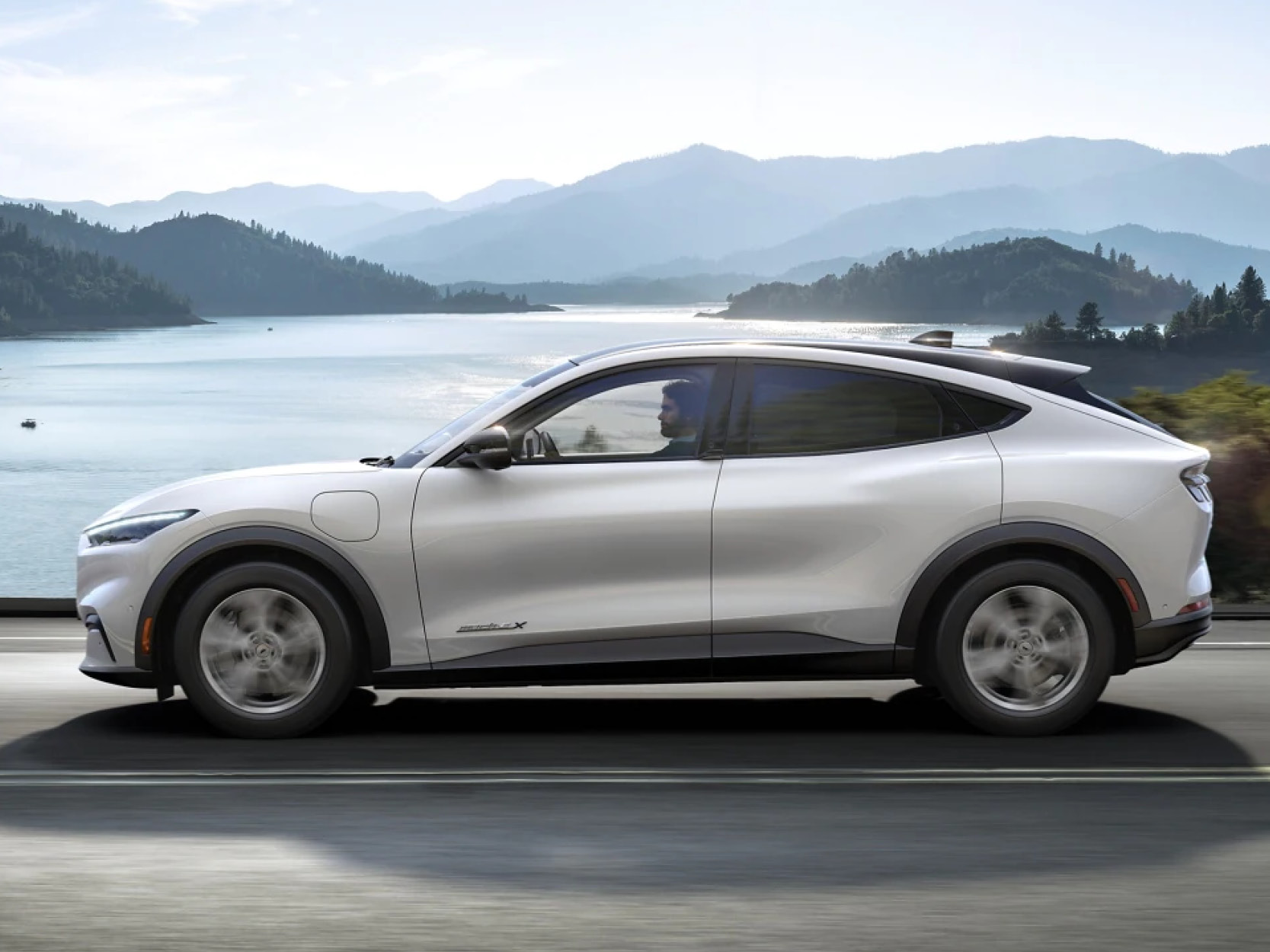 Ford Mustang Mach-E
Although it features the iconic Mustang nameplate, there's not much that the Ford Mustang Mach-E shares with the famous pony car. Beyond, impeccable performance, of course. The Mustang Mach-E is an all-electric SUV that delivers a sporty driving experience without a single drop of gasoline. It's proof that electric can be just as good – if not better – than gas. Don't believe us? Check it out for yourself.
View our Complete New Ford Inventory in Gainesville
Are you looking for a new Ford car, truck, or SUV in Gainesville? Look no further than our complete new Ford inventory! We have the latest models from Ford, including the Ford Explorer, Ford F-150, and Ford Escape. With a variety of colors and trims to choose from, you're sure to find the perfect vehicle to fit your needs. We are committed to finding the perfect vehicle for you and your budget. Stop by our dealership today to view our complete new Ford inventory in Gainesville!