New GMC Truck & SUV Research
Dependability. It's what the GMC brand was built on, and what continues to be the common thread weaving the line of trucks and utility vehicles together. Whether you're after a pickup or an SUV, the GMC stable contains a variety of sizes for both vehicle types, allowing you to select the one that best meets the passenger, cargo and towing capacity needs of your family.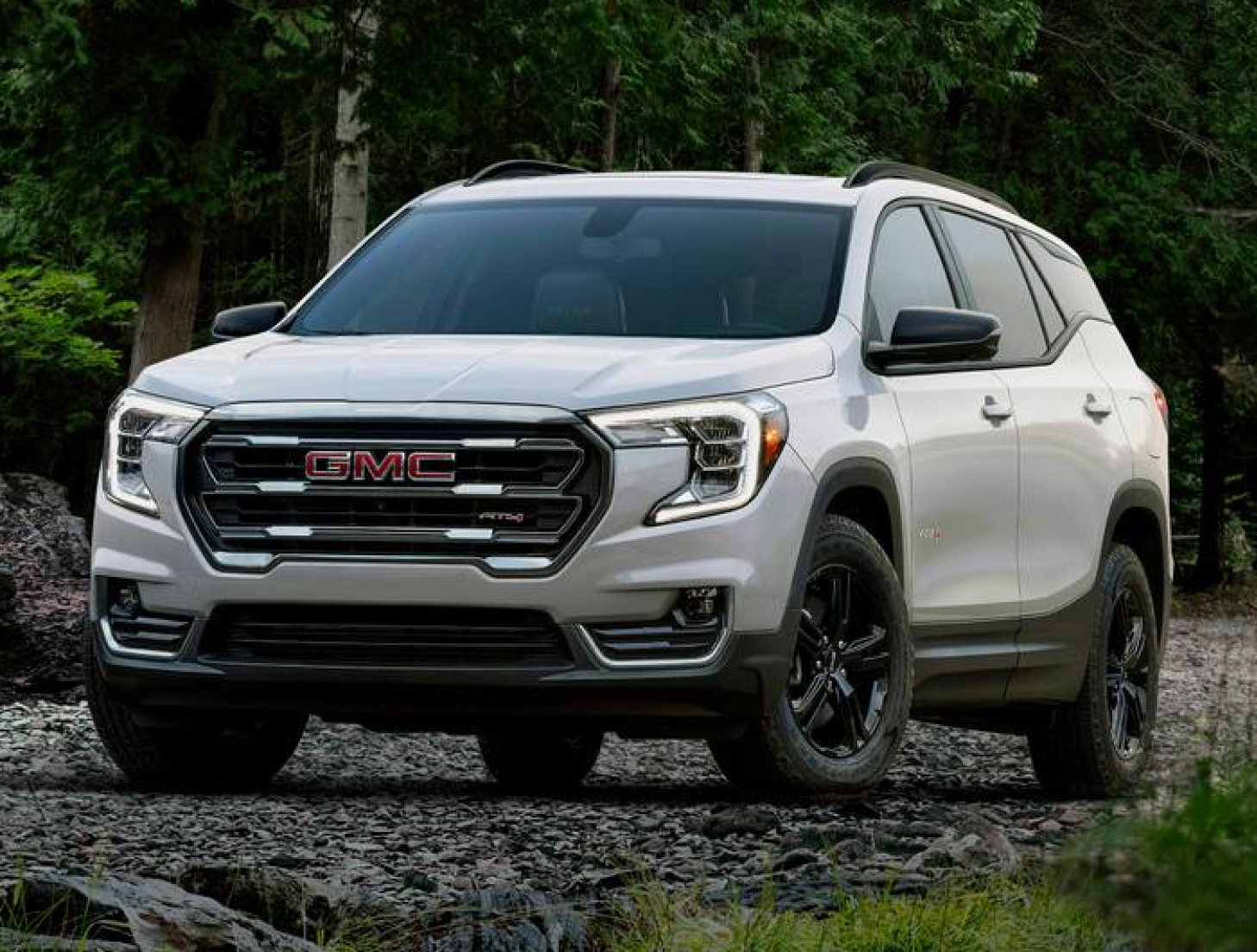 GMC Terrain
It may be the smallest SUV in the pack, but don't let that fool you. The GMC Terrain is packed full of capabilities, including seats for five and whatever else you need to haul along for the ride. Inside, you'll find an upscale interior that helps to keep you comfortable on even the longest of rides, and with an available AWD system, you'll always be ready to tackle whatever terrain lies in front of you.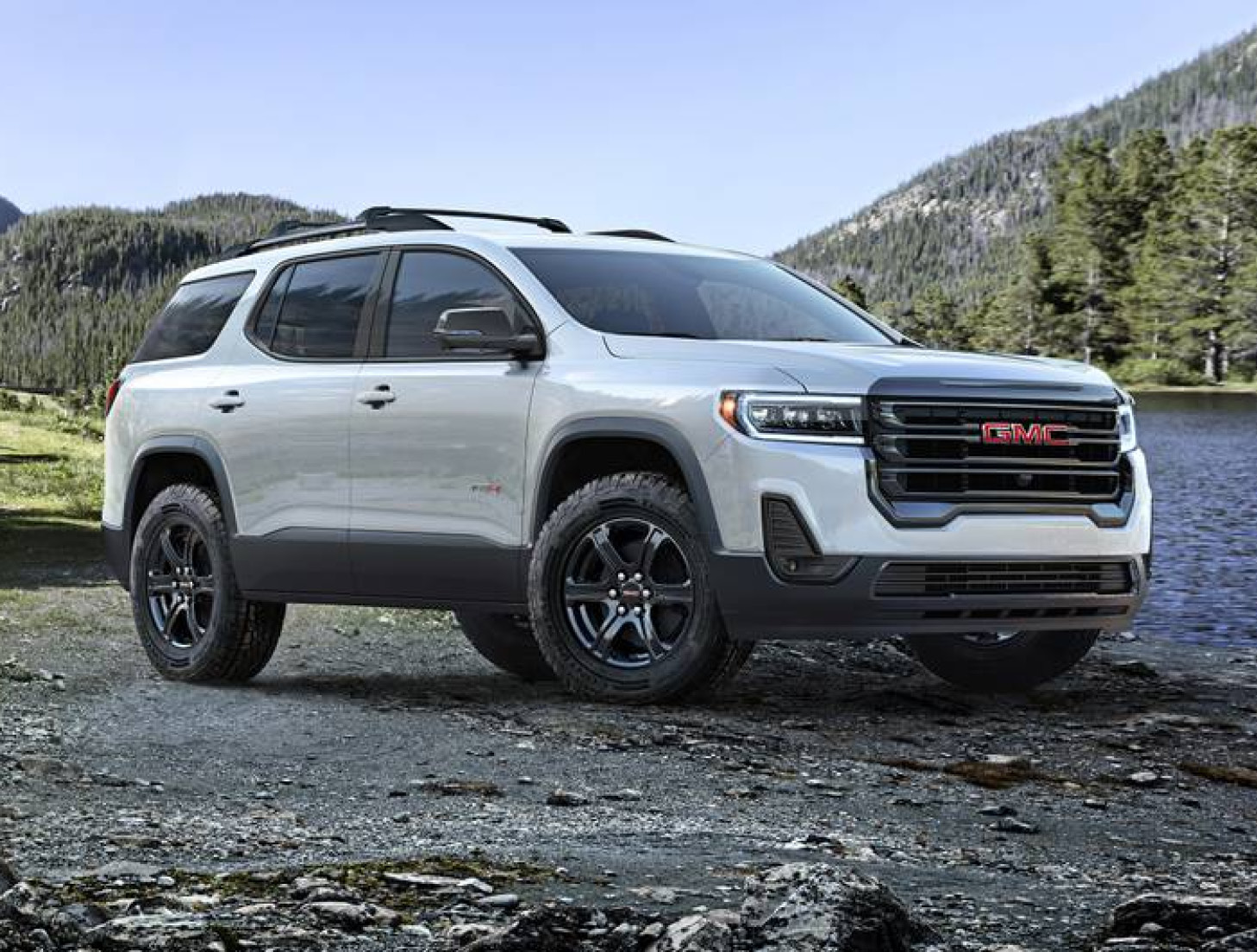 GMC Acadia
While the Acadia offers an interior that's just as upscale as the Terrain, it extends out the cab to include a third row of seats – taking its seating capacity up to six or seven depending on whether you put a bench or captain's chairs in the second row. The Acadia also offers a four-cylinder or V6 option, giving you the choice between greater efficiency or increased power – but either way, you can't go wrong.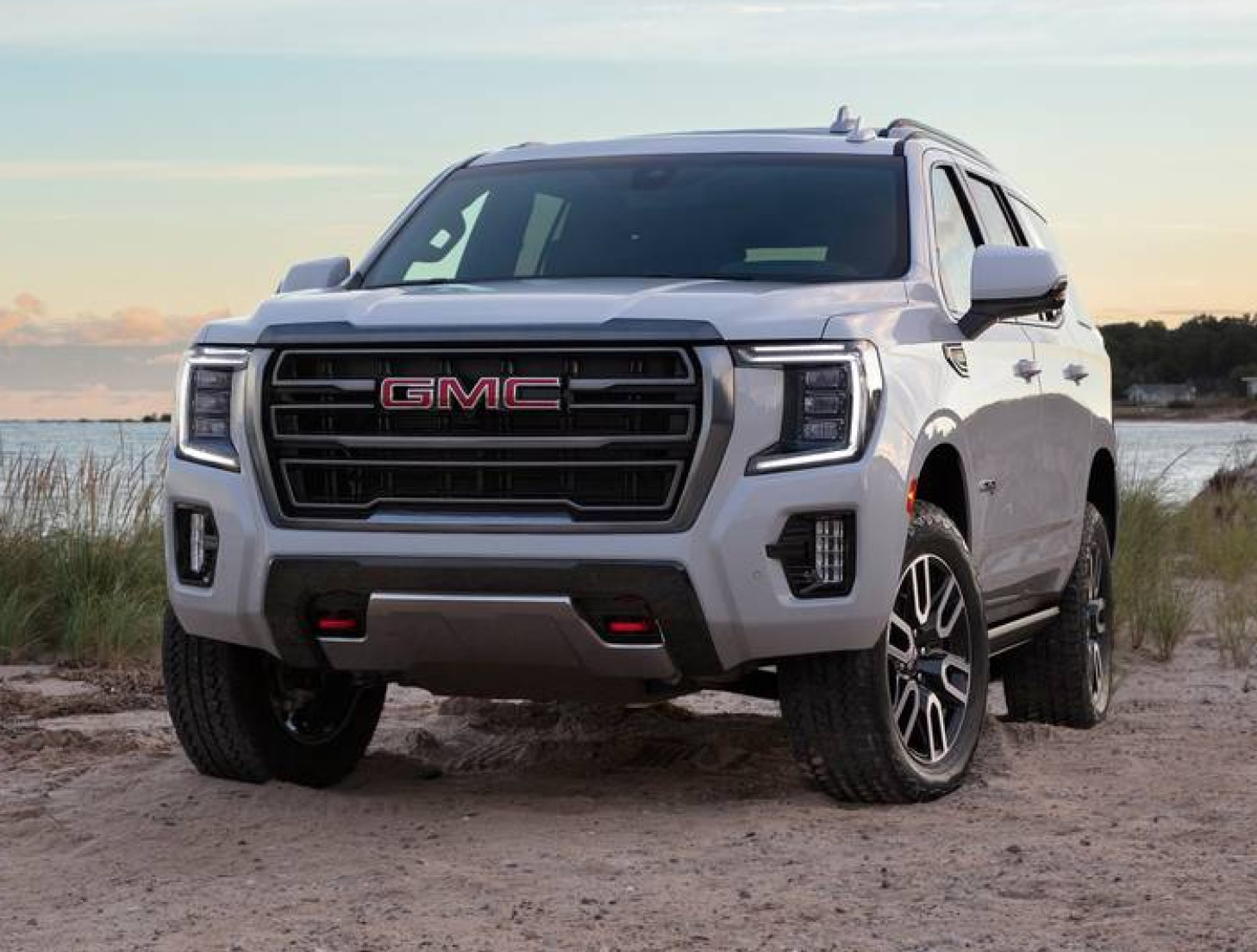 GMC Yukon
The peak of the SUV lineup. The Yukon features an expansive cabin that prioritizes luxury with premium touches that stretch from the dashboard to the liftgate. Three rows deliver seating for as many as 9 passengers, and with two hefty V8 engines under the hood, the Yukon can shell out as much as 420 horsepower, making it not only the most spacious, but the most powerful GMC SUV on the market.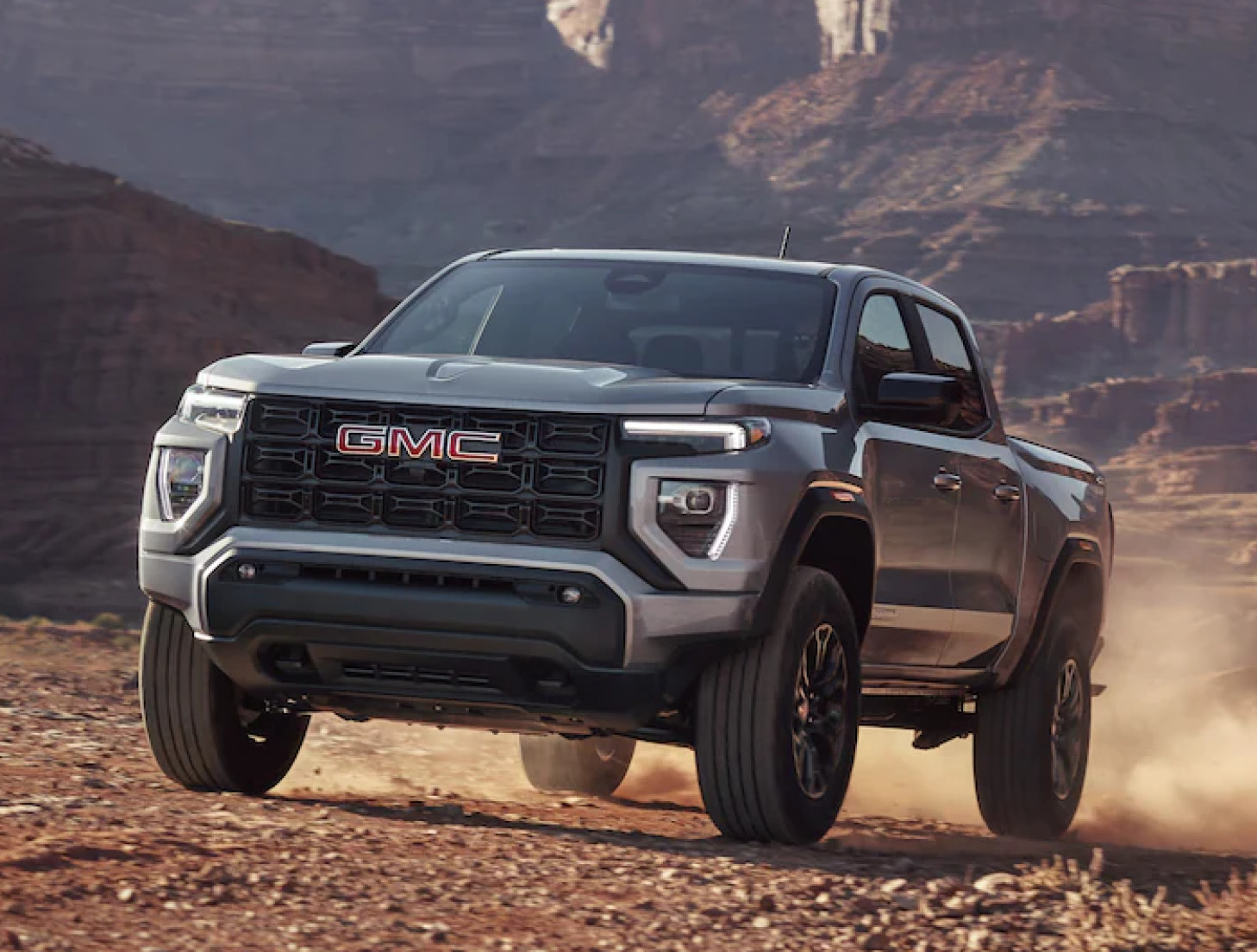 GMC Canyon
While it's classified as a mid-size pickup, the Canyon offers full-size capabilities with versatility and power that closely mirrors some of the heavier hitters in the half-ton segment. With a spacious cabin, multi-purpose bed and impressive power outputs that allow it to tow nearly 8,000 pounds, the Canyon is the ideal pickup for weekend warriors as well as those looking for added power at a lower price.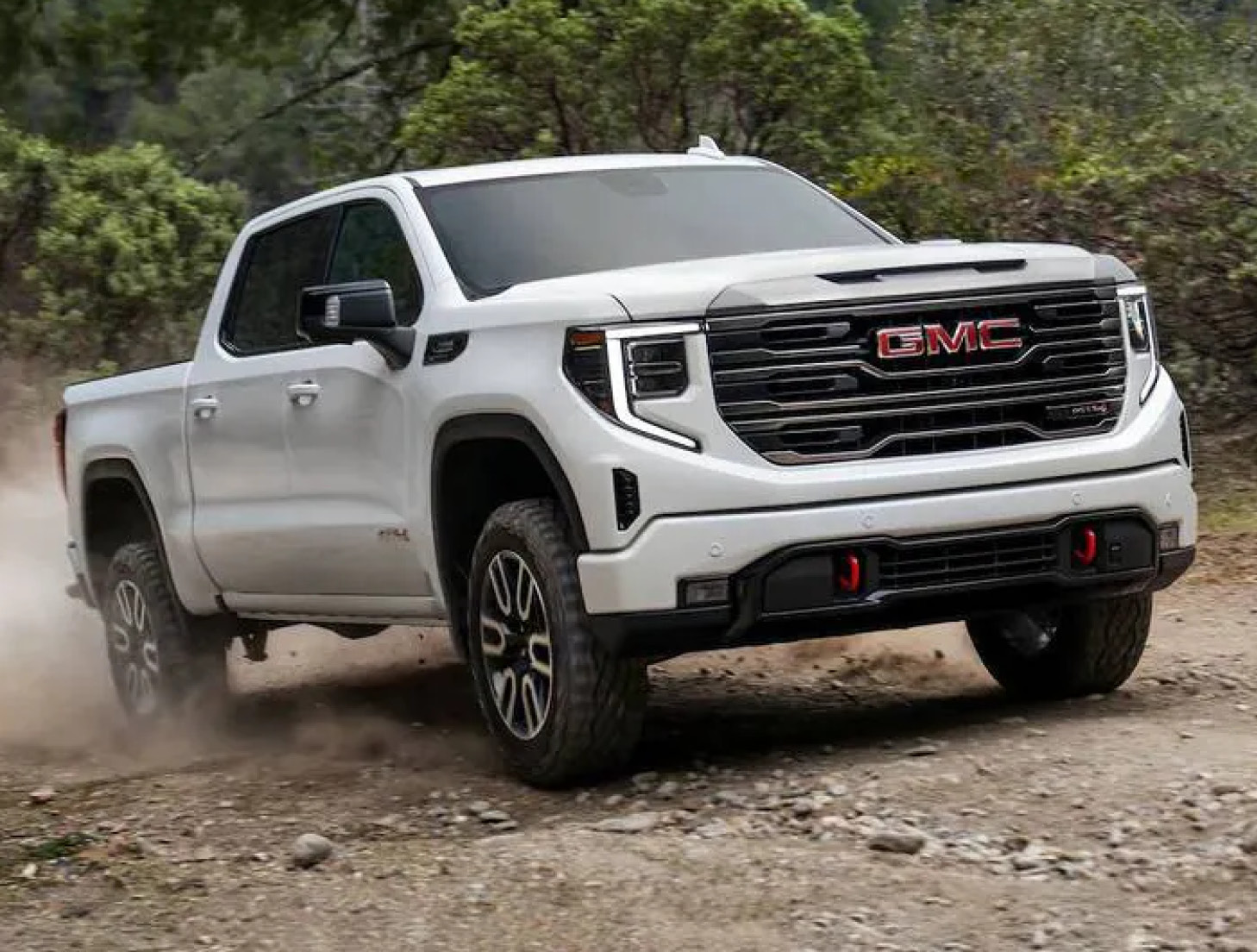 GMC Sierra 1500
Named the most advanced and luxurious pickup in its class, the GMC Sierra offers up everything you expect with a light-duty pickup, but adds an extra touch of class that proves just because its tough doesn't mean that it can't be luxurious. Outside, it's about as durable as it gets, but inside, you'll find plenty of premium features that add both comfort and convenience to deliver a ride unlike any other.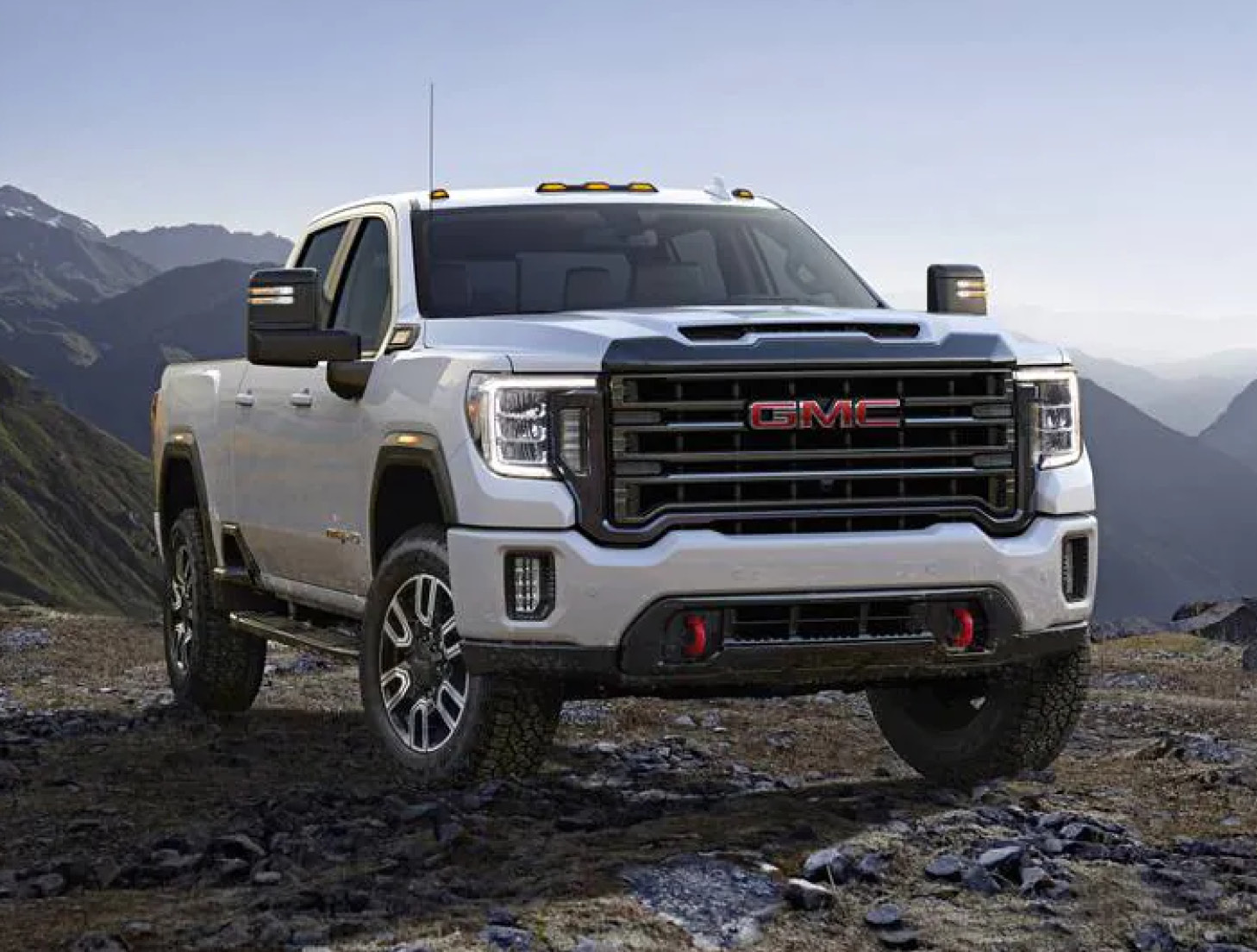 GMC Sierra 2500HD
While the Sierra 1500 cranks it up to 11, the Sierra 2500HD manages to push the dial just a little bit further with heavy duty capabilities that exceed every other GMC in the lineup. With a turbo-diesel V8 up front, the Sierra 2500HD can tow up to 36,000 pounds – and that's just the beginning. If you're looking for a pickup that works just as hard as you do, look no further. The Sierra 2500HD is about as powerful as they come.
View our Complete New GMC Inventory in Gainesville
Are you looking for a brand new GMC vehicle in Gainesville? Look no further than our complete inventory of GMC trucks and SUVs! Whether you're looking for a rugged pickup truck to handle your towing and hauling needs, or a sleek and stylish SUV to take your family on weekend adventures, we've got you covered. Stop by our dealership today to view our complete inventory of GMC vehicles in Gainesville. We look forward to helping you find the perfect GMC for your lifestyle!