What Special Features Does the 2024 Ford Bronco Sport Free Wheeling SUV Offer?
The Ford Bronco Sport, commonly dubbed the "baby Bronco" due to the fact that it's a more compact version of the full Bronco, is gaining steam for its impressive features and lower price point that make dreams of owning the Bronco more of a reality. With the Bronco Sport come a variety of performance and appearance packages that help to bump up the styling and its capabilities on and off the road.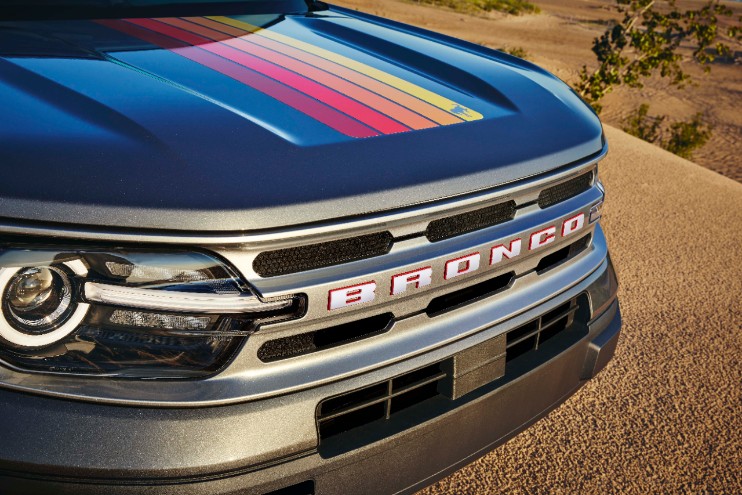 Design Features of the Ford Bronco Sport Free Wheeling
One of the newest models of the Ford Bronco Sport is the Free Wheeling edition, which stretches back to the 1970s roots of the Bronco and adds some retro vibes. It's important to note the Free Wheeling model of the Ford Bronco Sport is strictly an appearance package. The list of add-ons, which are mostly visible through the images, include colorful decals, reflective graphics and red accents that are spread throughout pockets of the wheels to tie in with the red-to-yellow gradient stripes of the unique decals.
2024 Ford Bronco Sport Free Wheeling Performance Specs
From a performance perspective, there isn't anything that sets the Free Wheeling apart from your standard Ford Bronco Sport inclusions. So under the decal-encrusted hood, you'll find the standard three-cylinder EcoBoost engine, capable of shelling out as much as 181 horsepower when mated to the standard eight-speed automatic transmission. The off-road-friendly Badlands variety adds a fourth cylinder to increase output to 250 horsepower, as well as a more terrain-refined all-wheel drive system.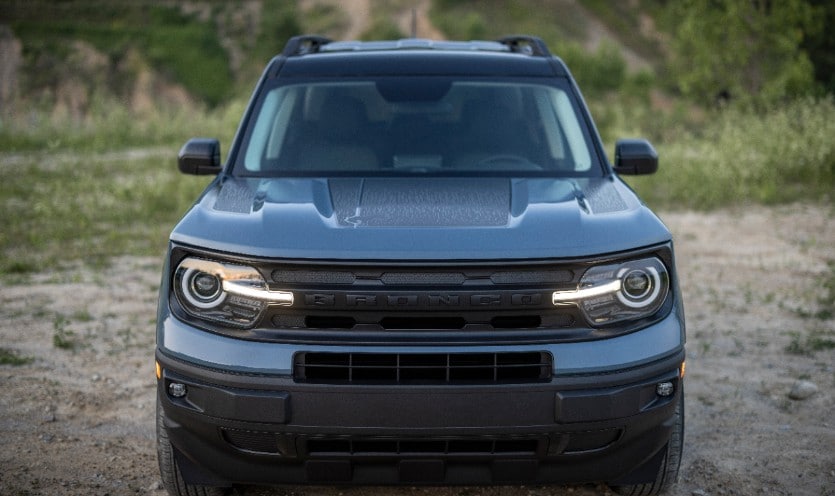 2024 Ford Bronco Black Appearance Package
In addition to the 2024 Ford Bronco Sport Free Wheeling, the sporty compact SUV can be outfitted with a Black Appearance Package that is exclusive to the Big Bend trim. Unlike the Free Wheeling, it dials back the color with a blacked-out design that stretches from the grille up front all the way back to the unique badging in back. The appearance package is all-new for the 2024 model year, and includes a black roof, two-tone Bronco lettering, matte black wheels and hood graphics, as well as black touches on the inside, including sport seats and a black steering wheel badge for a sleek, modern look both inside and out.
Get the 2024 Ford Bronco Sport in Texas
No matter how you choose to style it, there is no arguing that the Bronco Sport is one of the most standout models currently available from the Blue Oval. And if you're looking to take advantage of the Ford Bronco Sport Free Wheeling, or the blacked-out Bronco Sport equipped with the Black Appearance Package, be sure to get in touch with our team of Ford experts at Glenn Polk Auto to learn more or to start a custom order that allows you to build the Bronco Sport that meets your hopes and desires.