2022 RAM 2500 in Gainesville TX

Fresh off of a 2020 Truck of the Year award, the 2022 variety of the heavy-duty Ram pickup carries on all of its award-winning features and capability that is sure to impress. Whether you're looking for something with the power you need to get the job done, or a comfortable, stylish interior to keep you cozy for those long hauls, you'll find it all in the Ram 2500. Here at Glenn Polk, we invite you to check out the 2022 Ram 2500 and all that it has to offer near Gainesville, TX. With over 25 years and plenty of our own awards under our belt, you'll be sure to appreciate all that we have to offer you in terms of selection and low prices. Check out our inventory to get started or read on to learn more about the impressive Ram 2500.
Features Of The 2022 Ram 2500
As with the Ford F-250 and Chevy Silverado 2500 HD, the Ram 2500 comes with both a gas and diesel-powered engine, as well as a pair of automatic transmissions that vary depending on powertrain. The gas option tops out at 6.4 liters and delivers as much as 410 horsepower and 429 lb-ft of torque when connected to the standard eight-speed automatic.
Similar to the other heavy duty pickups in the lineup, it's the diesel that steals the show in terms of torque. The 6.7-liter turbocharged inline-six engine produces 370 horsepower and delivers a whopping 850 lb-ft of torque. Not surprisingly, it's the option that is responsible for the 20,000-pound towing capacity highlighted above. While rear-wheel drive standard, the 2500 does offer 4WD, including full-time 4WD in the Power Wagon model, which also delivers some serious off-road performance.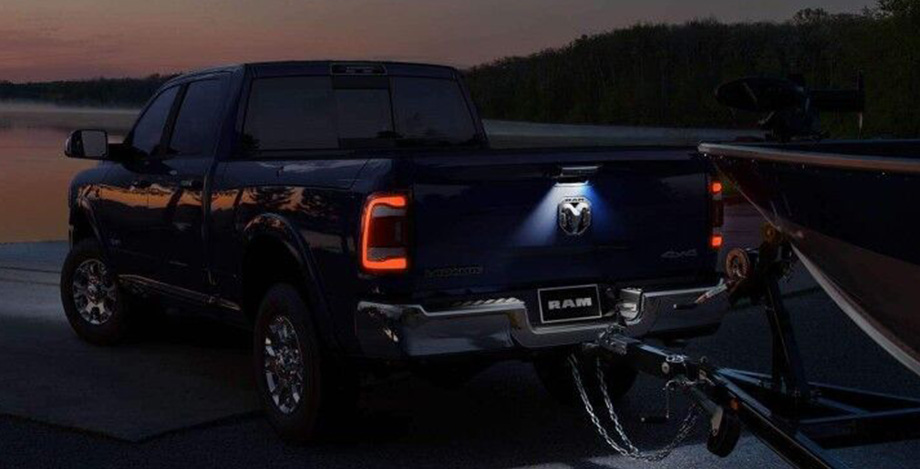 Get The 2022 Ram 2500 In Gainesville
Much like its performance, space is easy to come by in the Ram 2500. Regular cap versions can seat as many as three passengers, where the crew and mega cab variations double the seats for as many as six. All models come with more than enough legroom, and place for all of your odds and ends. In back, you'll find a range between 57 and 75 cubic feet of cargo volume – plenty for everything else you have in tow.Looking for something heavy duty? You'll meet your match with the 2022 Ram 2500, and here at Glenn Polk, we're ready to give you the introduction of a lifetime. Head to our inventory to see all of the 2500 models currently in stock near Gainesville, Weatherford and Decatur, and even as far as Vacaville, Sherman and Whitesboro for our Oklahoma friends. You can also contact us directly to set an appointment. We can't wait to show you exactly why this one continues to win truckloads of awards.