2022 Ford F-350 Super Duty Gainesville TX

While the F-150 and F-250 deliver plenty of power, performance and capability to get even the toughest jobs done, if you need just a bit extra in the towing and hauling categories, it's the F-350 that you're after. And coming off a Truck of the Year Award, there's a lot to love about the 2022 Ford F-350 Super Duty – especially for Gainesville-area residents working in agriculture, construction or other industries requiring a bit more power under the hood.
Here at Glenn Polk Auto, we have served the Gainesville area for more than 25 years, and have helped to connect individuals and businesses alike to personal and fleet vehicles like the Super Duty F-350. We invite you to visit our inventory to see our complete F-350 selection and contact us directly if you are looking for a particular color or customization option so we can help you develop a custom order.
2022 Ford F-350 Performance Specs
Unlike its F-250 counterpart which offers a duo of engines, the F-350 adds a third option. Regardless of the one you land on, you'll find a standard 10-speed automatic transmission that helps to balance all the power with a smooth ride. Also standard is real-wheel drive, though 4WD is available to provide added traction.
The base powertrain is a 6.2-liter, gas-powered V8 that delivers 385 horsepower and 430 lb-ft of torque. For a bit more in the power department, there is another, larger 7.3-liter, gas-powered V8 that turns it up to 11 with 430 horsepower and 475 lb-ft of torque.
Peak performance comes from the single diesel variety – a 6.7-liter turbocharged V8 that increases horsepower to 475 and more than doubles the torque rating of the V8 options with a whopping 1,050 lb-ft. If you're looking for maximum capability, you'll find it with the diesel, but all three have what it takes to make quick work of any job.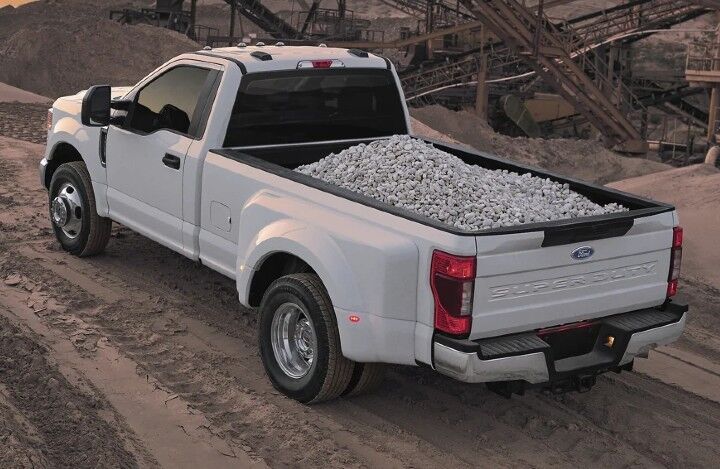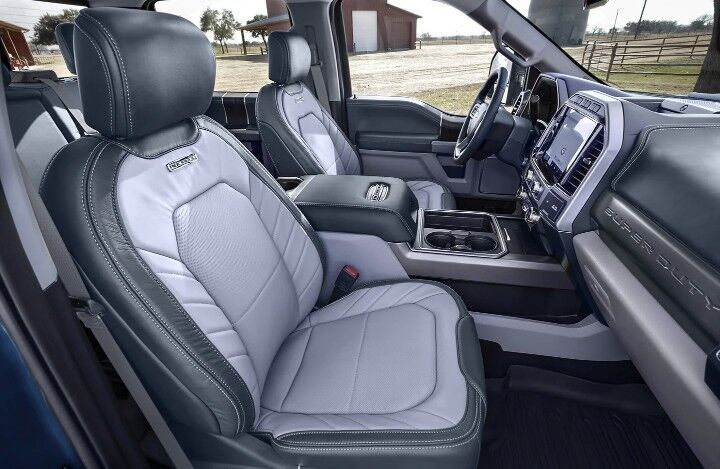 Get The 2022 F-350 In Gainesville
Inside, the F-350 is just as durable as the outside with endless options to keep you safe and comfortable on those long hauls or overtime jobs. That includes the Ford SYNC system that allows you to stay connected. Whether making a call, changing the music, selecting apps or more, it's all possible with nothing more than your voice, making it possible for you to keep your eyes and hands where they belong.
At Glenn Polk Auto, the F-350 is one of many super duty pickups that we carry. With Ford and other top automotive brands under our umbrella, you'll find the F-350 and others in the segment, including the Chevy Silverado 3500 HD and the Ram 3500. Both new and used, we have what you need with the dedicated team to help you get behind the wheel near Gainesville. Check out our inventory, schedule an appointment or just stop by today.