2022 Ford F-150 Gainesville TX

Iconic. It's probably the most fitting adjective for the F-150 – the truck that has served as the foundation of the Ford lineup and the full-size pickup segment. The roots of the F-150 run deep, and its storied history continues to evolve as Ford continues to adapt the pickup to deliver even more performance and capability. That is especially true for the 2022 Ford F-150, which is fresh off yet another new redesign.
With the changes come a wide selection of engines and body styles, a ridiculously-high towing capacity and many truck-friendly features throughout. For yet another year, the F-150 shows that it's much more than just another pickup truck. It continues to exceed expectations and is better than it's even been.
Ready to see for yourself? Check out our inventory to see our wide range of the iconic Ford F-150.
Performance Of The Ford F-150
With so many trims levels, body configurations and colors, there is an F-150 for just about any lifestyle or preferences. If you can dream it, chances are you can build it. Minus the Tremor and Raptor, which are in a category of their own, the F-150 has six trim levels that range from the entry-level XL, all the way up to the more equipped King Rach, Platinum and Limited trims.
Beneath the hood, there are three different gas-exclusive V6 engines, two of which come equipped with Ford's EcoBoost technology to provide V8-like power numbers without the extra fuel consumption. The engines range from 250 horsepower all the way up to 400, with torque ratings averaging around 400 lb-ft.
While diesel is only available in the F-250 and above, there is a full hybrid V6 option that runs just as strong as it's gas-only counterparts. The PowerBoost hybrid hits 430 horsepower and 570 lb-ft of torque. And those looking to take gas out of the equation entirely will be sure to find that the all-new 2022 Ford F-150 Lighting is the one to buy, as it's the first full-size pickup to run exclusively on electricity.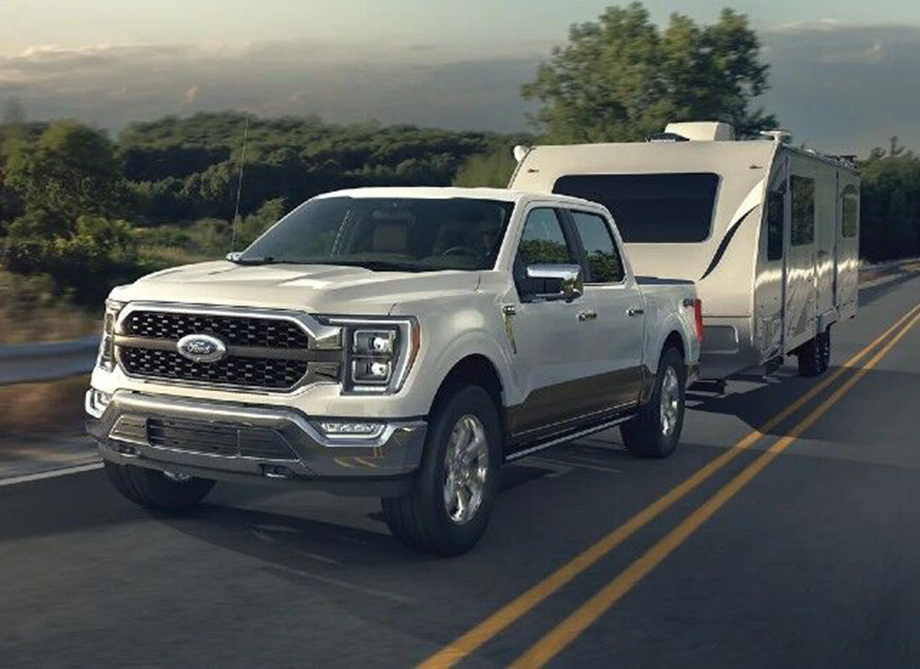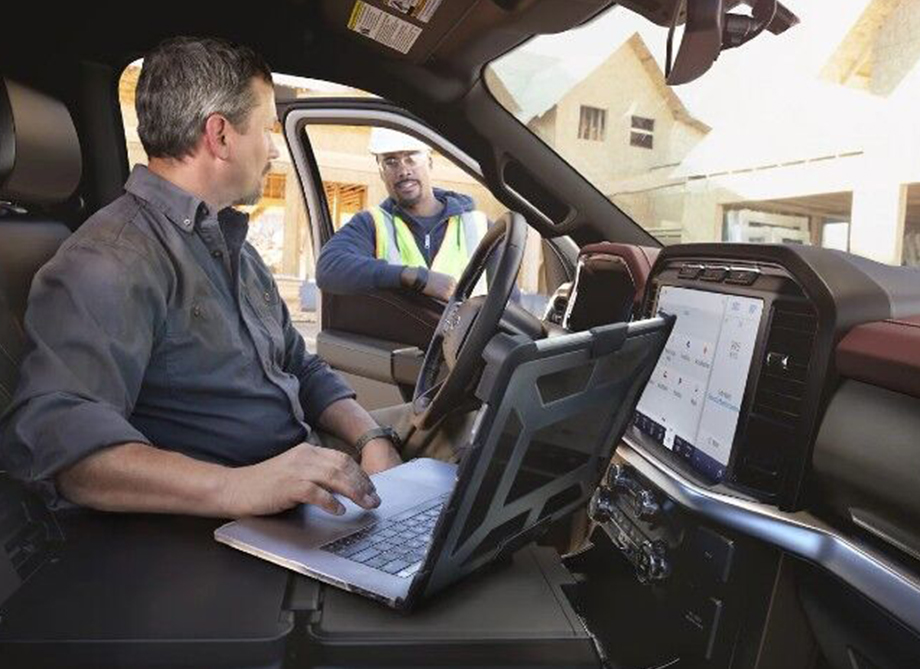 Get The Ford F-150 In Gainesville
One of differentiators of the Ford F-150 is undoubtedly its add-on features, which help to make towing and hauling a breeze. Take for example the onboard scales, which keep track of how much weight you have in the bed to ensure you don't exceed the limit. Or the smart hitch, which shows how weight in your trailer is distributed to ensure that your load is safe. There are even features that help you to back up and to park, which can be a huge relief when you're forced to back in a trailer or a boat.
There is a lot to love about the 2022 Ford F-150. And with a variety of locations spread throughout the Gainesville area, we're proud to offer the 2022 F-150 to those who are close to home, but we also open our doors to those in Sanger, Ardmore Denton, Sherman, Thackerville, and Whitesboro. Check out our inventory to see our complete lineup of F-150 models and give us a call if you'd like to schedule a test drive or place a custom order.